3 Recent Shocking Film Deaths We Still Aren't Over
There have been plenty of times we were in a theater or even sitting in our living room and jumped in shock when a character bit the dust. Some will say they always see it coming, or even that the filmmakers didn't do it for the right reasons. But at that moment, when a character we have sometimes invested only a fraction of the time you think you would need to develop an emotional tie to, we are devastated. Here are three film deaths that sent shockwaves through audiences and still make us heartbroken to watch on multiple viewings. It goes without saying, but SPOILERS: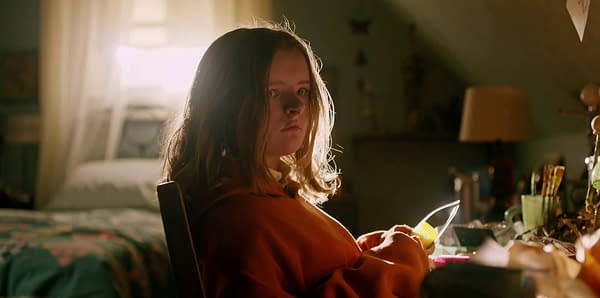 Charlie, Hereditary
Hereditary is one of my personal favorite films from the last decade. More a movie on grief that delves into the macabre, that grief stems from the death mid-film of 13-year-old Charlie (Milly Shapiro). This one is just a depressing, horrible event that goes from bad to unthinkable. After ingesting a sandwich with peanuts, which she is allergic to, Charlie's brother rushes her in the car towards help. When she leans her head out of the car window for air, her brother swerves to miss a dead deer, and Charlie is decapitated on a telephone pole. In shock, he drives home and goes into the house, only for their mother (Toni Collette, in what should have been a nominated performance) to discover the body the next morning. From the moment her head strikes the pole to the horror the following day, you cannot breathe. Brutal, devastating, and unforgettable.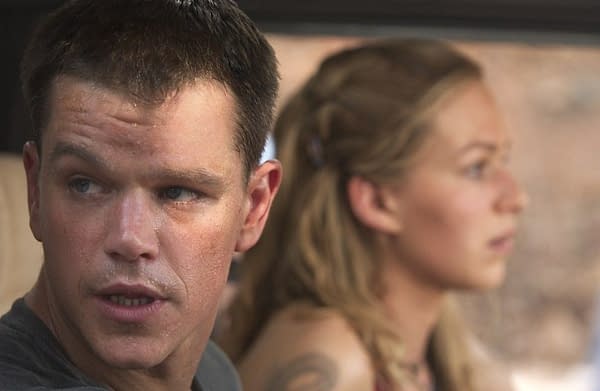 Marie, The Bourne Supremacy
Nobody, and I mean nobody was prepared for Marie (Franka Potente) to die in the second Bourne film, especially so close to when we sat down in our seats, and the lights went down. Marie dies when during a car chase near the beginning of the film, she switches sides of the car with Jason (Matt Damon) and takes a bullet to the head. This was especially shocking to book fans because not only does Marie live throughout the second novel, she is a main character in the third book, Bourne Ultimatum. This is a puzzling decision that took everyone by surprise.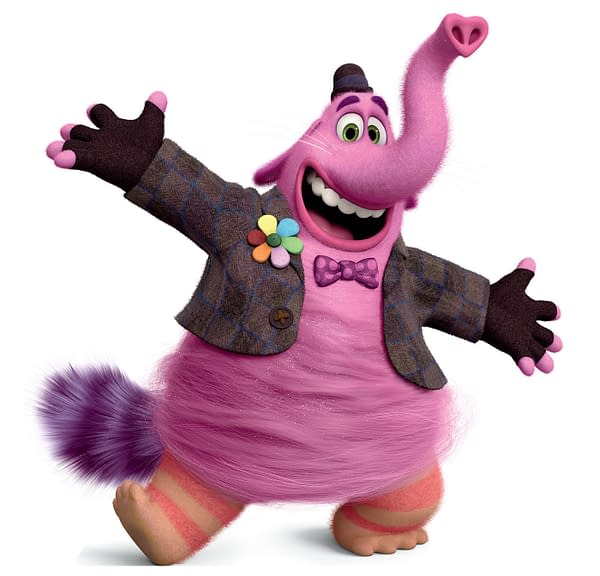 Bing Bong, Inside Out
I recently rewatched this one with my family, and as the film kept going, my little girl kept singing the Bing Bong song and talking about how cool Bing Bong (Richard Kind) was to us, and I dreaded what was coming. The 2015 Pixar classic is arguably their most emotional, and that is saying something. A manifestation of the main character Riley's imaginary friend, the pink elephant, perishes when he and Joy (Amy Poehler) fall into the forgotten memories pit. As he helps Joy finally escape with his rocket ship wagon, he tells her to take Riley to the moon one more time before fading from memory forever and causing us all to sit in shock and a puddle of tears in one of the most heart-breaking film deaths ever. Here, cry with me:
It wasn't just that Bing Bong was gone, it was that all of us have felt that moment in our lives. That time when we let go of things we held so dear in childhood, including imaginary friends. Pixar is so good at tugging in just the right places to get us over that emotional hump, and in this instance, not a person in the theater was dry-eyed.