There are a lot of balls in the air when it comes to the DC Extended Universe at the moment. There are more movies in production that don't have release dates compared to ones that do and one of those movies is The Batman directed by Matt Reeves. We don't know a lot about the movie so far because Reeves has opted to throw out the script Ben Affleck had written to start over. In an interview on KCRW (via Batman On Film) that actually took place last month, we learned something interesting about the production:
"Well I have a vision for a way to do something with that character [Batman] that feels like it resonates with me personally, and a perspective that can grow out into other things. When they [Warner Bros.] approached me, what they said was 'look, it's a standalone, it's not part of the extended universe.'"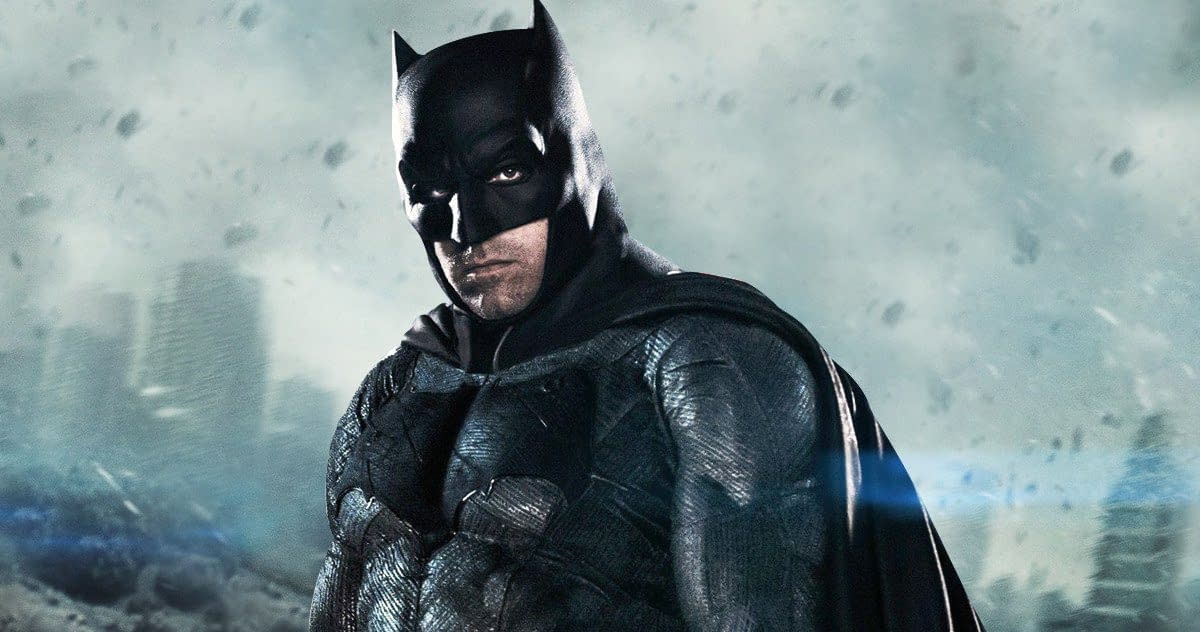 The key word here is "standalone". It doesn't mean that the Batman movie is going to be its own separate "elseworld" type of universe. It could mean that it isn't connected to the Justice League in any story points. It wouldn't be that surprising that Warner Bros. has decided to go this direction with the character. The announcement of the Joker movie seems to indicate that DC is willing to have their extended universe, but other movies just got giggles. It's certainly not the Marvel model, but not everything has to follow the Marvel model. It's something that comic fans have wrapped their heads around for years, but the question is: will it get too confusing for the "civilians" who aren't familiar with this type of storytelling?
Summary: Fueled by his restored faith in humanity and inspired by Superman's selfless act, Bruce Wayne enlists the help of his newfound ally, Diana Prince, to face an even greater enemy.
Batfleck's next upcoming appearance will be in Justice League, directed by Zack Snyder and also starring Gal Gadot, Jason Momoa, Ezra Miller, Ray Fisher. and Henry Cavill. It will be released on November 17th.
Enjoyed this article? Share it!