Posted in: Movies | Tagged: bob iger, deadpool, disney, fox, HRL
---
Bob Iger Says There's a Possibility of a Marvel R-Rated Brand After Disney Buys Fox
Fulfilling multiple doomsday properties earlier today, Disney made things official by announcing that they bought most of the assets of 21st Century Fox. Included amongst those assets, according to the press release, are the movie rights for the X-Men and Fantastic Four (though it's unknown how Constantin Films factors into the Fantastic Four deal at this time). In the press release, Disney noted:
The agreement also provides Disney with the opportunity to reunite the X-Men, Fantastic Four and Deadpool with the Marvel family under one roof and create richer, more complex worlds of inter-related characters and stories that audiences have shown they love.
Of course, beyond the initial excitement at having the X-Men, Deadpool, and the Fantastic Four wears off, fans of those franchises might wonder how the properties might change under Disney. Would the Mouse be willing to make an R-Rated movie like Logan or Deadpool? Well, according to Disney CEO Bob Iger, who's staying on board until 2021 thanks to the deal, it's possible.
"It clearly has been and will be Marvel branded," Iger said of Deadpool on a conference call with investors, according to the Hollywood Reporter. "But we think there might be an opportunity for a Marvel-R brand for something like Deadpool. As long as we let the audiences know what's coming, we think we can manage that fine."
An R-Rated Marvel brand? That does open up some new possibilities. For instance, could an R-Rated Star Wars brand be far behind? ---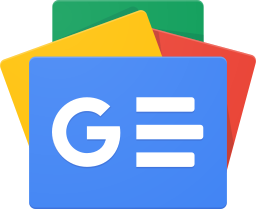 Stay up-to-date and support the site by following Bleeding Cool on Google News today!