"The Matrix 4": Jada Pinkett Smith Might Choose the Red Pill One More Time
Jada Pinkett Smith is in negotiations with Warner Bros. about returning for The Matrix 4. She played Niobe The Matrix: Reloaded (2003) and The Matrix: Revolutions (2003), the second and third films, respectively. If she signs, she joins Keanu Reeves and Carrie-Anne Moss from the original trilogy, who reprise their roles as Neo and Trinity, respectively.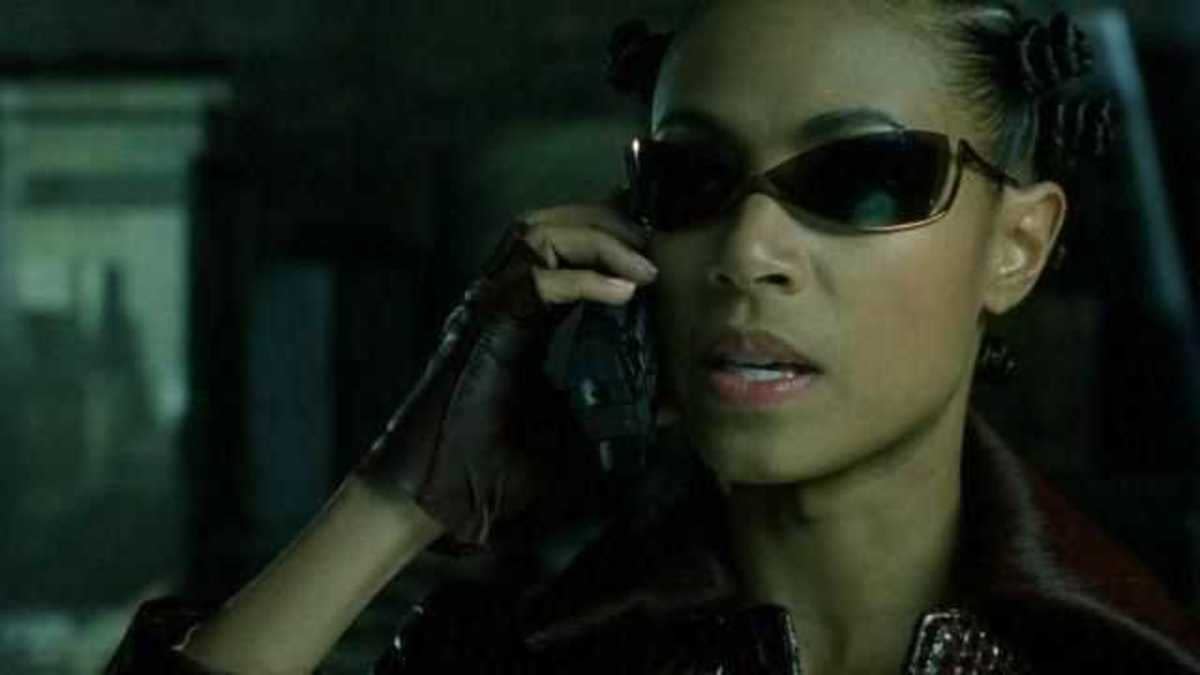 Already signed are Neil Patrick Harris and Yahya Abdul-Mateen II as new faces to the franchise for the untitled fourth film. The latter rumored to play a young Morpheus – Laurence Fishburne played the older Morpheus in the first three films.
Niobe in "The Matrix" Franchise
Captain of the Lagos, Niobe has a past with Morpheus, captain of the Nebuchadnezzar, but drifted apart after his meeting with the Oracle giving him renewed purpose to search for "The One." Throughout Reloaded and Revolutions, she remained an intricate part of the Resistance on Zion in the war against the machines.
If signed, Smith reunites with Lana Wachowski, who returns to direct and co-write the screenplay with Aleksandar Hemon and David Mitchell with Grant Hill producing. Lana and her sister, Lily Wachowski wrote and directed the first three films.
The trilogy grossed a combined $592 million domestically and $1.63 billion globally at the box office. The Matrix (1999) won four Academy Awards: Best Film Editing; Best Sound; Best Effects, Sound Effects Editing; and Best Effects, Visual Effects. The original story follows a computer programmer Thomas Anderson (Reeves), who moonlights as the hacker Neo. After a chance encounter with Trinity, he discovers the world he lived in was a forgery created by an artificial intelligence to farm bio-power from their crops of humanity. After untapping his potential as The One in The Matrix, Reloaded and Revolutions saw the war between humanity and machines to its conclusion.
Any other characters you hope they bring back for The Matrix 4?