Boo Berry, Franken Berry, and Count Chocula Film? Yes Please! And You Could Make it!
Boo Berry, Franken Berry, and Count Chocula may be coming to the big screen. That is, if you have the right idea for them. Gneral Mills has launched a new site called WorkWithTheMonsters.com with the idea to have people pitch their best idea for a feature film starring the Monsters. Not just feature films, but shows, comics, shorts, whatever. No medium is specified. All they want to do is hear your pitch.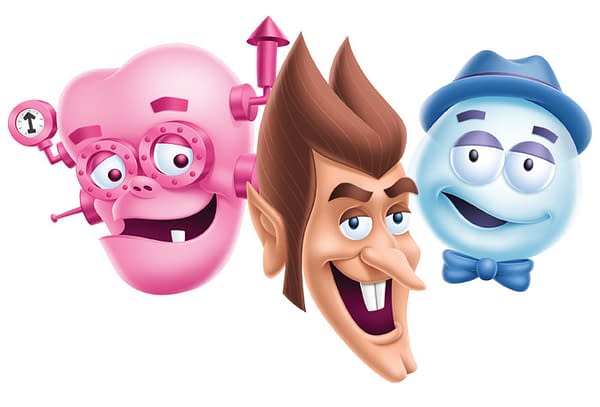 We're the Monsters and we want to work with you.

We're calling all filmmakers, actors, agents, writers, producers, animators, tastemakers, dealmakers, movers and shakers.

We want to work with you to bring great stories to life. From mythical fables to magical journeys. Fairy tales to folk tales. Cliffhangers to nail-biters. Heroic sagas to cosmic battles. Binge-worthy dramas to historical epics. Blockbusters to indies. Serials to sequels.

Together, let's captivate the hearts and minds of teens and adults.

This isn't a contest. This isn't a pitch for free ideas.

We humbly submit this brief to you, Hollywood.

Tell us a little about yourself.

We'll reach out to confirm your details.

Once we've established your credentials, we'll ask you to submit your pitch.

An eager group of filmmakers, producers, writers and lawyers, of course, will review your pitch.

If we choose your great pitch, we'll work together to bring it life
How these characters have not been in cartoons, films, shows, albums, and anything else over the years is baffling to me. Not only are they some of the best monster designs ever created, but the perfect intro to new little Monster Kids the world over. This is how you hook kids on monsters and horror in general for life. A Boo Berry animated series. Franken Berry feature films. A Count Chocula variety show, ala Space Ghost. A super serious shared film universe version. There is no limit. Personally, an animated feature starring all three would be amazing. If nothing else, so I can get a toy line of these guys.
You can check out the site and pitch your Boo Berry animated series, click here.