Bret Hart Teams with Corey Feldman for Biggest Disaster Since That Goldberg Match
In what is set to probably be the biggest disaster since he was kicked in the head by Goldberg in WCW, wrestling legend Bret "The Hitman" Hart will star alongside Corey Feldman in a horror flick called Tales from the Dead Zone. Of course, the phrase "Bret Hart and Corey Feldman to star in new horror flick" could itself be a concept for a horror flick, if the target audience is people who are scared of terrible movies. However, this is a very real movie, set for release in 2020, collecting four tales of terror in a single anthology flick which a press release likens to Creepshow, Tales from the Crypt, and Pulp Fiction, with the stories linked together through a framing story of a medical examiner conducting autopsies on victims of a horrible car crash and imagining how they may have lived their lives.
Director Barry J. Gillis isn't oblivious to the fact that this all sounds like a complete disaster, but he not only insists that Feldman and Hart, who was never known for his exciting promo delivery in the ring, are good actors, but that the movie has been "a great idea since day one."
We get messages from people, who think it's a disaster. It just boggles the mind. To me it's been a great idea since day one. Both are true professionals, and great actors. I'm happy with their performances.
A poster for the movie has been revealed, which you can see below: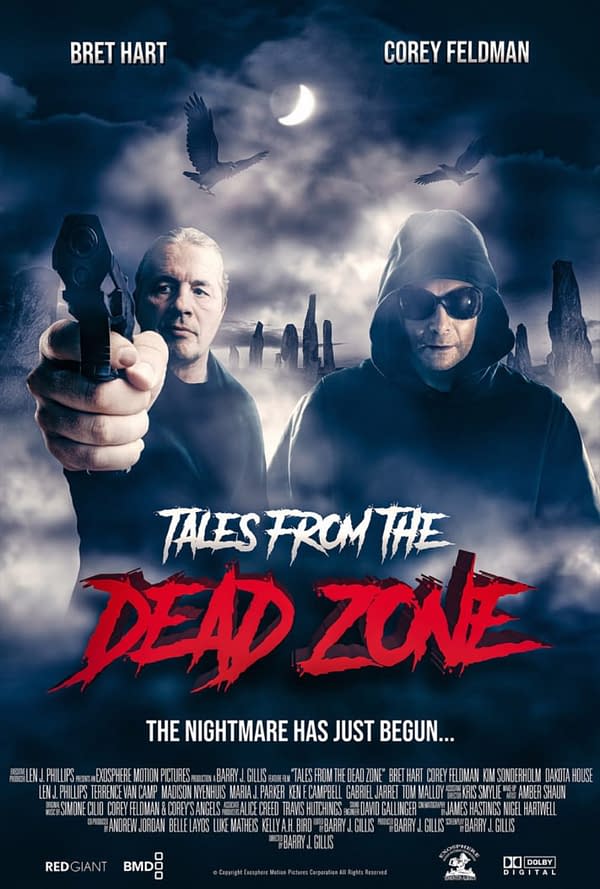 And you can also watch a trailer here:
Yeah.