Day three of the Profiles in History auction happened yesterday, and with it one of the highest-ticket items yet.
Arnold Schwarzenegger's motorcycle from James Cameron's Terminator 2: Judgement Day sold for $520,000 (USD).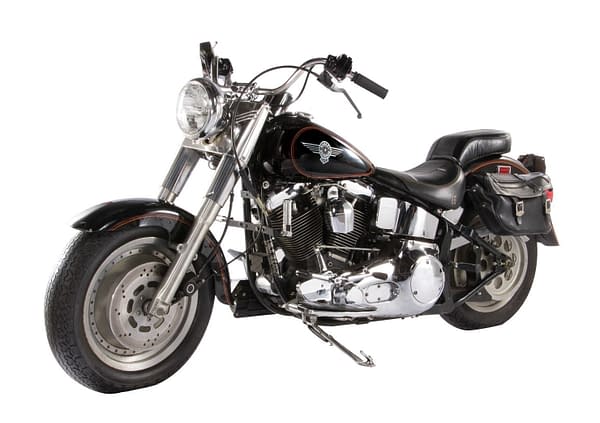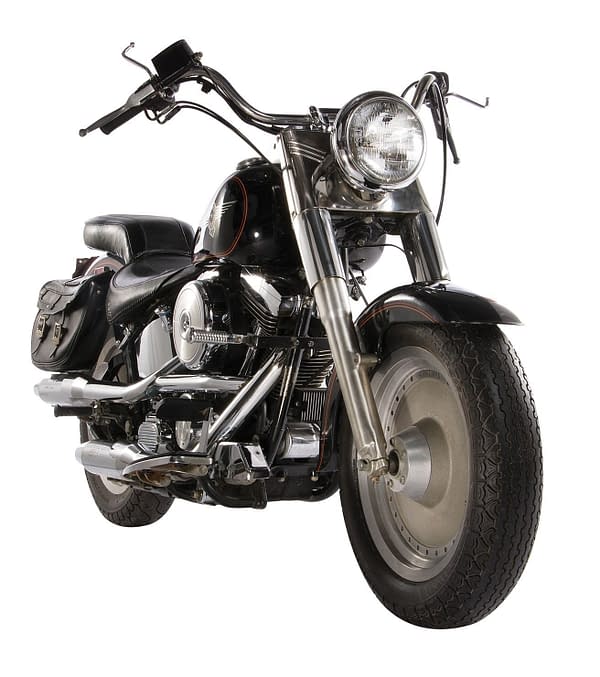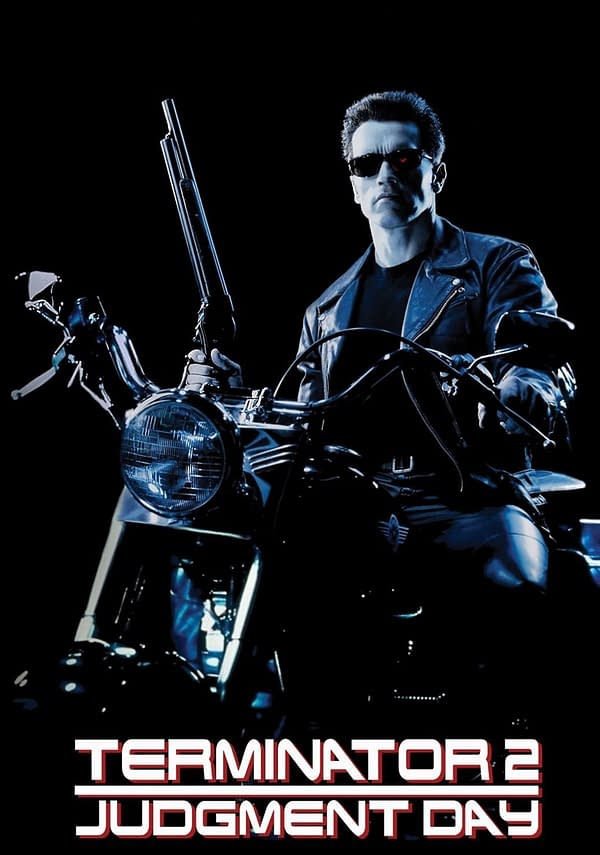 The listing for the item reads:
1323. Arnold Schwarzenegger "Terminator" screen-used 1991 Harley-Davidson Fat Boy motorcycle from Terminator 2: Judgment Day.(Carolco, 1991) Without question, one of the most iconic vehicles in cinema history, Arnold's black Harley-Davidson Fat Boy has left an indelible mark in the minds of movie fans worldwide due to the Terminator's daring rescue of the young John Connor from the clutches of the seemingly unstoppable T-1000. In addition to the on-screen presence, the motorcycle played an integral role in the marketing of the film, being featured on the film poster and countless other promotional artwork depicting Arnold wearing his leather jacket and pants while straddling the motorcycle and carrying his lever-action Winchester shotgun in his right hand! (VIN: 1HD1BML32MY013219) This bike was acquired directly from Carolco Pictures, which produced the film. The odometer reads 392 miles. Exhibits some scratches and minor dings and dents to the front and rear fenders and fork from production, and the saddle has three tears in the black vinyl. Side mirrors are missing. Mechanicals untested. Being sold on bill of sale only. $200,000 – $300,000
Enjoyed this article? Share it!