Chris Claremont is the man who most revitalised the moribund Marvel Comics property 'The X-Men' in the 1970s. He is the man who most gave the series its longevity and popularity, and who most made it the best-selling comic book legend that would see it spin off across media, games, cartoons, live-action TV series, and movies.
And with the future of Fox Studios' future X-Men films currently up in the air with the Disney buyout, Claremont is speculating about wholesale change when the films land at Marvel Studios.
So what would Claremont like to see? Well, you read the headline for this article, didn't you? If I had any influence or power , it suddenly occurred to me that a very interesting rework of the X-Canon cinema iteration might be casting Michelle Yeoh as Professor Charlotte "Charley" Xavier. (And no, she wouldn't have a shaved head although the wheelchair remains a given — and yet, could meditation and acupuncture and sheer force of will provide opportunities for limited motion. As the current films hypothesized, gain the legs, loose the psi & vice-versa.) Yeah, I know it's an unlikely spitball but *I* think it certainly would be fun.
And for Magneto?
In keeping with the overall theme here, Dame Helen Mirren.
Yeah, we can do that…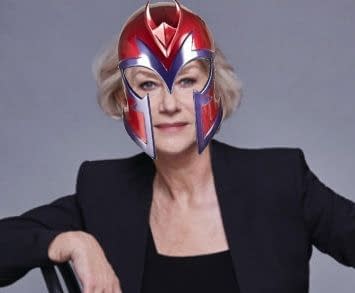 Enjoyed this article? Share it!