[CinemaCon 2019] 'John Wick: Chapter 3 – Parabellum': New Clip Highlights Dog Assassins
Lionsgate closed CinemaCon for the last two years and while they dedicated a majority of their time to screen Longshot for the audience they did show a few things from the upcoming slate. The big one that everyone is looking forward to is John Wick: Chapter 3 – Parabellum that comes out next month.
Director Chad Stahelski and star Halle Berry took to the stage to intro a scene from the movie. Stahelski talked about how grateful he was that Lionsgate took a chance on the first movie and that now he was here introducing the third for the studio. Berry talked about the fact that she was a fan of this series before she joined the cast of the third.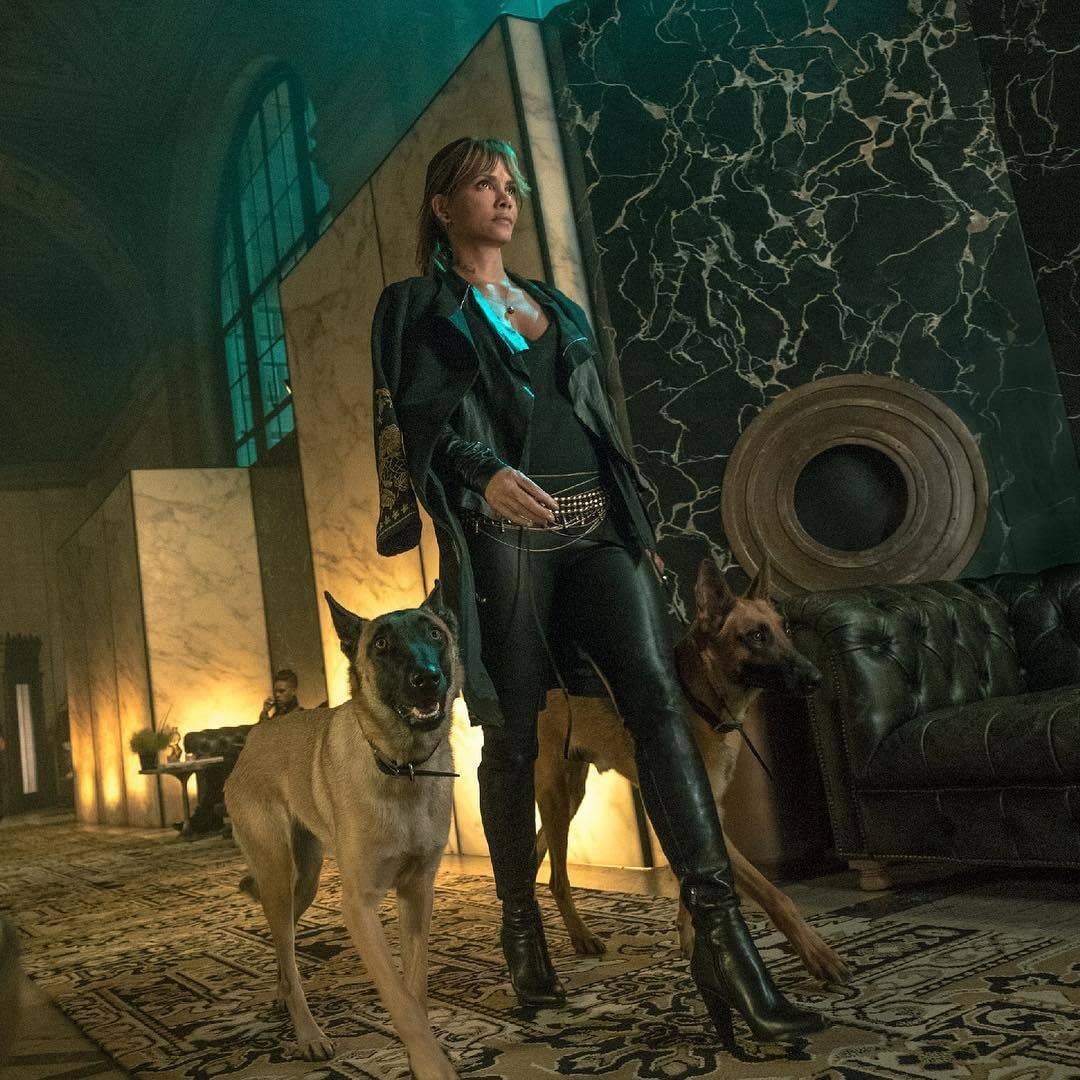 Berry described that when the opportunity to join this cast presented herself, she didn't so much ask Stahelski as she told him she was going to play this part. She was warned that this was going to be one of the hardest things she had done but she didn't care. Berry admitted that it was the hardest thing she had ever done but that she learned things that will help her for the rest of her life. "I know shit now and I will fuck them up" is what she said if anyone accosted her.
Then it was time for a clip…
We see John and Sofia getting ready to go to battle. Sofia has one of her German Shepards and she slides a gun underneath his vest. It's time to go and fight Sofia and John enter a compound. The two dogs are not here to help Sofia carry weapons: they are weapons, and at one point we see both of them leap and incapacitate two different men simultaneously.
We see the kind of action we can expect from a John Wick movie; John or Sofia will shoot a man in the body and then follow it up with a headshot to finish the job. We see the dogs running around and being dog assassins. They are just as deadly as Sofia and John. At one point John is fighting two people at once and all three of them run out of ammo. It's a race to see who can replace their clip first and John wins. Sofia is fighting a man when she sees another gunman on the ledge above her. She calls for one of the dogs and leans forward as she presses a gunman to the wall. The dog uses her back as a platform to jump up and take the man out.
It's exactly the type of fun we can expect from this series and it very much seems like John Wick: Chapter 3 – Parabellum is going to be one of the best action movies of the year without a doubt. The audience cheered for the set pieces as they happened – as blood from headshots sprayed on walls and dogs went for the jugular. Not looking forward to this movie? You should be. It's going to be awesome – and then the John Wick trilogy will join the Planet of the Apes films as one of the best trilogies of all time.
John Wick: Chapter 3 – Parabellum gets unleashed on May 17th.