Posted in: Disney, Movies | Tagged: coco, disney, film, pixar
---
How Coco Beat China's Censorship With Feelings
Disney and Pixar's Coco came out to rave reviews last weekend and took the number one spot at the box office. It did very well domestically and rumor is Mexico is completely obsessed with the new movie. The international market means just as much if not more when it comes to the real success of a big studio production. One of those huge international markets that can make or break your box office totals is China. For Coco and its subject matter that could have been a real problem as detailed by Forbes.
China censors all of the movies that come from the west and it is very strict when it comes to what is allowed to play and what isn't. Have you ever wondered why no one in the Marvel Cinematic Universe calls what Scarlet Witch or Doctor Strange do "magic?" That will get you banned in China and Marvel needs those numbers. The other thing that can get you banned is the presence of ghosts according to paragraph 4 of the censorship guidelines published the State Administration of Press, Publication, Radio, Film, and Television (SAPPRFT):
Films containing any of the following content must be cut or altered:

(1) Distorting Chinese civilization and history, seriously departing from historical truth; distorting the history of other countries, disrespecting other civilizations and customs; disparaging the image of revolutionary leaders, heroes and important historical figures; tampering with Chinese or foreign classics and distorting the image of the important figures portrayed therein;

2) Disparaging the image of the people's army, armed police, public security organ or judiciary;

(3) Showing obscene and vulgar content, exposing scenes of promiscuity, rape, prostitution, sexual acts, perversion, homosexuality, masturbation and private body parts including the male or female genitalia; containing dirty and vulgar dialogues, songs, background music and sound effects;

(4) Showing contents of murder, violence, terror, ghosts and the supernatural; distorting value judgment between truth and lies, good and evil, beauty and ugliness, righteous and unrighteous; showing deliberate expressions of remorselessness in committing crimes; showing specific details of criminal behaviours; exposing special investigation methods; showing content which evokes excitement from murder, bloodiness, violence, drug abuse and gambling; showing scenes of mistreating prisoners, torturing criminals or suspects; containing excessively horror scenes, dialogues, background music and sound effects;

(5) Propagating passive or negative outlook on life, world view and value system; deliberately exaggerating the ignorance of ethnic groups or the dark side of society;

(6) Advertising religious extremism, stirring up ambivalence and conflicts between different religions or sects, and between believers and non-believers, causing disharmony in the community;

(7) Advocating harm to the ecological environment, animal cruelty, killing or consuming nationally protected animals;

(8) Showing excessive drinking, smoking and other bad habits;

(9) Opposing the spirit of law.
Coco is a movie that features the ghosts of the various dead ancestors. It should have been banned entirely since it isn't exactly a plot point you can alter. It's the entire movie. According to Forbes the story floating around the Chinese internet is that the censors were ready to ban it entirely for the presence of ghosts. However, when they sat the movie itself they were moved to tears and the "story's warmth and its happy ending, where the young protagonist saves the day by ensuring that his ancestors are properly remembered and honored." They were so moved that not only did they allow the movie through but they didn't alter anything. The movie became the number one movie at the box office in China. Pixar has a lot of things to be proud of but making a bunch of people go against their core beliefs because you touched them so fundamentally is pretty amazing. Great art is universal.
Summary: Despite his family's baffling generations-old ban on music, Miguel dreams of becoming an accomplished musician like his idol, Ernesto de la Cruz. Desperate to prove his talent, Miguel finds himself in the stunning and colorful Land of the Dead following a mysterious chain of events. Along the way, he meets charming trickster Hector, and together, they set off on an extraordinary journey to unlock the real story behind Miguel's family history.
Coco, directed by Lee Unkrich and Adrian Molina, stars Anthony Gonzalez, Gael García Bernal, Alanna Ubach, Benjamin Bratt, and Alanna Ubach. It's in theaters now.
---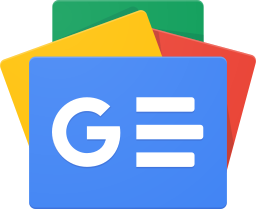 Stay up-to-date and support the site by following Bleeding Cool on Google News today!