Posted in: Dune, Legendary, Movies, Warner Bros | Tagged: blade runner 2049, dave bautista, denis villeneuve, dune, dune: part two, legendary, legendary pictures, Warner Bros
---
Dave Bautista Wants To Be #1 For Dune Director Denis Villeneuve
Most actors have a director they would love to work with, someone they think would bring them to the next level, and it can be the thing that keeps someone going through the bad times in their career. For Dave Bautista, he has already worked with the director that he is dying to work with. Now, he just wants to take it to another level, and instead of being a supporting player, he wants to be number one on the call sheet for this director. Bautista has been in two movies with director Denis Villeneuve in smaller roles, and he's working on a third with Dune: Part Two. In a new spotlight piece on GQ, Bautista says he would work for Villeneuve for free if it meant being a lead.
"If I could be a number one [on the callsheet] with Denis, I would do it for fucking free," he says. "I think that's how I could find out how good I could be. He brings out the best in me. He sees me in a different light, sees the performer that I want to be. That might be how I solve the puzzle."
While he was filming Dune: Part Two, Bautista got the chance to screen Glass Onion for his co-stars, and he revealed that it was a terrifying moment for him because he is "self-conscious about my performances." As GQ notes, the cast of Dune: Part Two is stacked with some major names, so he was sitting in a room with some big people within the industry, but the reception was fantastic, and "Javier Bardem was dancing through the aisles."
"It felt fucking surreal," Bautista says. "It was the first time he really embraced me. Our conversations after that were different. Which, for me, was fucking everything."
If the gushing from Rian Johnson and M. Night Shyamalan is anything to go by, Bautista will hopefully have his moment being number one with Villeneuve or someone just as awesome soon.
Dune: Cast, Summary, Release Date
Summary: A mythic and emotionally charged hero's journey, "Dune" tells the story of Paul Atreides, a brilliant and gifted young man born into a great destiny beyond his understanding, who must travel to the most dangerous planet in the universe to ensure the future of his family and his people. As malevolent forces explode into conflict over the planet's exclusive supply of the most precious resource in existence—a commodity capable of unlocking humanity's greatest potential—only those who can conquer their fear will survive.
Dune, directed by Denis Villeneuve and the film stars Oscar nominee Timothée Chalamet ("Call Me by Your Name," "Little Women"), Rebecca Ferguson ("Stephen King's Doctor Sleep," "Mission: Impossible – Fallout"), Oscar Isaac (the "Star Wars" franchise) Oscar nominee Josh Brolin ("Milk," "Avengers: Infinity War"), Stellan Skarsgård (HBO's "Chernobyl," "Avengers: Age of Ultron"), Dave Bautista (the "Guardians of the Galaxy" films, "Avengers: Endgame"), Stephen McKinley Henderson ("Fences," "Lady Bird"), Zendaya ("Spider-Man: Homecoming," HBO's "Euphoria"), Chang Chen ("Mr. Long," "Crouching Tiger, Hidden Dragon"), David Dastmalchian ("Blade Runner 2049," "The Dark Knight"), Sharon Duncan-Brewster ("Rogue One: A Star Wars Story," Netflix's "Sex Education"), with Oscar nominee Charlotte Rampling ("45 Years," "Assassin's Creed"), with Jason Momoa ("Aquaman," HBO's "Game of Thrones"), and Oscar winner Javier Bardem ("No Country for Old Men," "Skyfall"). Dune opened in theaters and on HBO Max on October 22, 2021. Dune: Part Two casting include Florence Pugh (Little Women, Black Widow) and Austin Butler (Elvis), Christopher Walken, and Léa Seydoux. It will be released on November 3, 2023.
---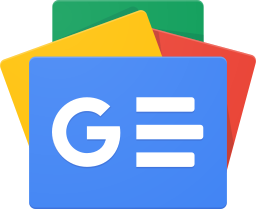 Stay up-to-date and support the site by following Bleeding Cool on Google News today!