A lot has been said about the failure of Terminator: Dark Fate to perform at the box office. Bleeding Cool's Adi Tantimedh blames poor word of mouth due to a shocking spoiler about the film you can read about here. Kyle J. Steenblik claims that the original Terminator was never that good in the first place. Danielle Solzman wonders whether this is the end of the franchise. She may be right.
But superstar artist Rob Liefeld says he's figured out the reason that the franchise not only peaked, but, for all purposes, died, and the revelation came during a FaceTime chat with his 19-year-old son and his roommates. Liefeld tweeted:
" We've never seen a Terminator film, Mr. Liefeld" the response from my son's roommates last Thursday night during FaceTime. They are 19 year old consumers. "I've never seen a Terminator film with you Dad" my son added. I was dumbfounded by the cold hard truth.

— robliefeld (@robertliefeld) November 5, 2019
The truth, Liefeld realized, was that he and other Terminator fans from his generation failed to pass down the love of the franchise to their children. As a result, the franchise died with them.
At that point I realized The Terminator films were not passed down to families as other franchises. The series peaked, and for all purposes, died, with guys my age. I have not watched any of those with my boys. They have indifference to them. Lesson I needed to learn and apply

— robliefeld (@robertliefeld) November 5, 2019
It may be too late for Terminator, but as Liefeld realized, there's still time to save other beloved franchises of your youth, so be sure to share them with your kids while you still can, before a sequel bombs at the box office!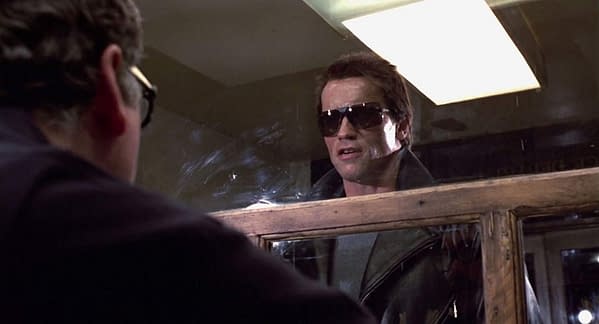 Enjoyed this article? Share it!