Yet another big ticket item from Profiles In History's Icons & Legends In Hollywood auction, this one is a Star Wars item of that's-no-moon Death Star proportions.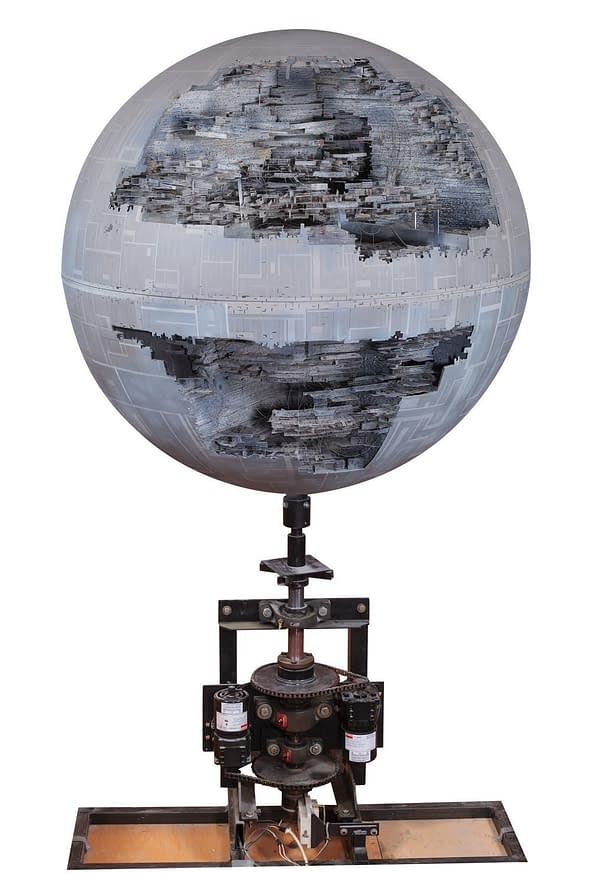 One of the screen-used filming models from Star Wars: Episode VI Return of the Jedi just sold during day two of the auction for $256,000 (USD).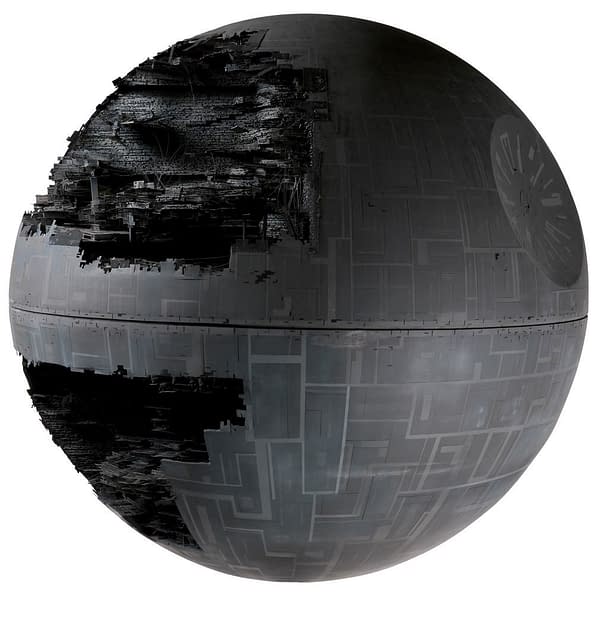 The listing for the Death Star reads:
Lot 779. Industrial Light and Magic "Death Star" model from Star Wars: Episode VI – Return of the Jedi. Spectacularly detailed studio model miniature "Death Star" made by the artists and craftspeople at ILM who designed and created the original iconic Star Wars ships, weapons, technology and universe. The impressive replica measures a large 46 in. in diameter mounted on a rotating 46 in. tall animating display post anchored to a floor base. Constructed of cast resin, vacuum form plastic, metal, etched brass, other miscellaneous metal pieces, fiber optics and multi-media. One side of the mobile space station is pristine, while the other side exhibits the "construction-in-progress" as depicted in Return of the Jedi, with interior platforms and substructure of the massive space station exposed through jagged breaches in the "unfinished" hull. Electronics present and operational to slowly rotate the Death Star. The electronics to illuminate the fiber optics filaments are not operational but can be restored. An elaborate and impressive model created by the best artisans and craftspeople in the entertainment industry. In fine to very fine condition. $150,000 – $250,000
Enjoyed this article? Share it!