Don't Blame 'Terminator: Dark Fate's' Box-Office On This Cast
Terminator: Dark Fate will go down as one of the biggest flops of 2019 and will likely cost the studio over 100 million dollars in losses. Now it would be easy to point out and shout from the rooftops that this somehow tied to there being three female leads in the cast, but that would be foolish. It would be relatively simple to say that somehow, the marketing didn't capture what the film was truly about, but Terminator: Dark Fate had plenty of build-up and marketing. In reality, nothing this cast could have done would have saved this film from its almost certain doom. The public is growing weary of this same Terminator narrative.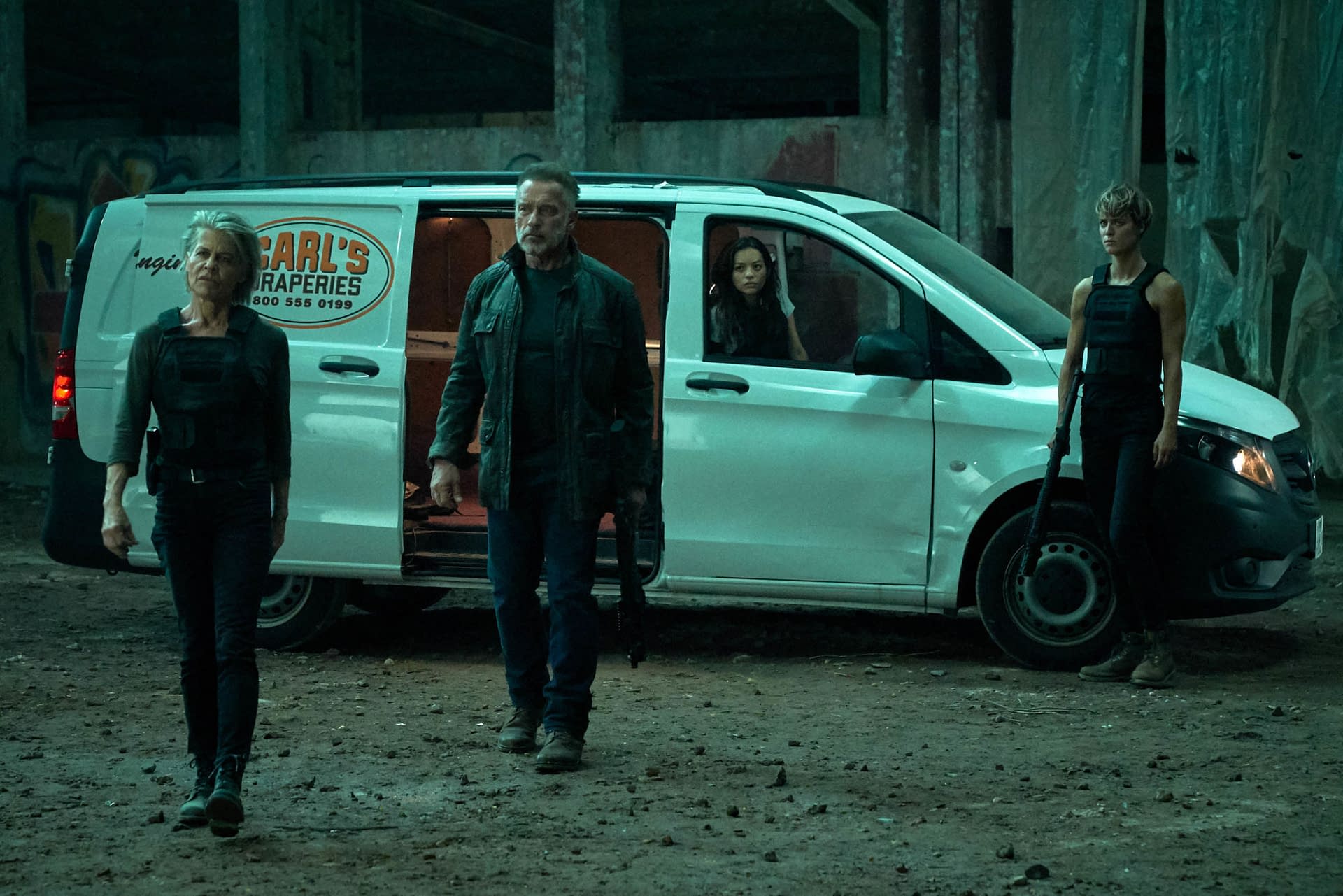 We seem to live in this world of "what is dead will never die." Sequels, series, reboots, and reframings all seem to be part of what is clamoring up the ticket marquees at our local theaters. What brought these executives to the understanding that somehow the world was clamoring for another chapter in this saga? For starters, the previous three sequels grossly underperformed. So it couldn't have been the ticket sales. Arnold was involved in two out of three of the films, and the one he wasn't involved in actually performed better than the ones he was in. So now we add in Linda Hamilton!
Listen, I am a massive fan of her playing Sarah Conner, but it truly doesn't matter who plays what in these releases if the writing is off (which is the case in Terminator: Dark Fate). When Cameron had more of a hand in writing these releases (Terminator and Terminator 2: Judgement Day), he seems to have a keen understanding of to world build while still cranking up that tension ever so little at a time.
But alas, most will ignore the obvious and place blame where it doesn't belong due to the superficial world we live in. Nevermind the terrible writing, or even that no one is wanting to explore this storyline any further, it has to be the female leads that caused this (eye-roll).