Streaming Services and Small Studios Are Looking to Come out Ahead This Awards Season
This awards season promises to be one for the ages. No, it's not because of a particular actor or actress. Neither is it about a specific movie. 2020 will be the year where streaming services and smaller studios make their mark. It won't be Universal, Paramount, or even Disney. Right now, if you were to go on rottentomatoes.com, 5 of the highest-rated releases of 2019 all originated from streaming services. 7 of the top 20 releases originated from streaming services or smaller studios like A24 and Neon. An argument could be made that 6 of the top 10 nominees for Best Picture could come from those very same places.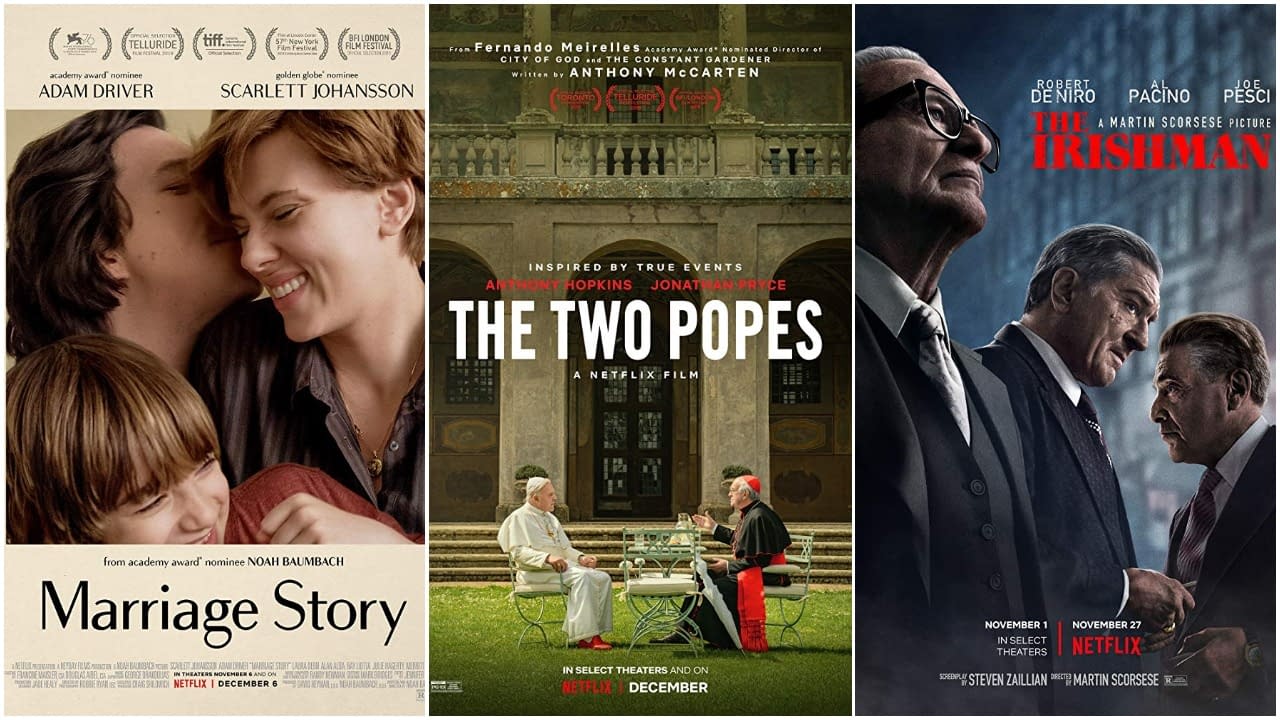 Marriage Story, Parasite, and The Irishman are all but a lock for this awards season according to many industry insiders, but what about a film like The Two Popes (a fantastic film anchored by two incredible performances from Anthony Hopkins and Johnathan Pryce)? So if all of these releases make the final cut, does that mean a movie like Dolemite Is My Name is going to be ignored? Eddie Murphy has been widely lauded for a dynamite performance and seems to be appearing everywhere just when most voters are casting those ballots. Gee, what a coincidence!
Let's not forget the slow, deliberate rollout of Parasite (which continues to break box-office records for independent films). We haven't even got into releases like The Report (Amazon), Portrait of a Lady on Fire (Neon), and even Waves (A24). Who get's shutout of the awards season? Who doesn't make the cut? Notice how we haven't referenced retreads like Frozen 2 [though it will likely make the animation categories] or Star Wars: The Rise of Skywalker [which could easily sweep the technical awards] but neither of these are likely going to end up as best picture contenders.
Probably the most prominent film that stands a chance of being in the top ten (in the eyes of the academy) is Once Upon A Time In Hollywood, but it's hard to ignore what's occurring. Roma was the start of something much more significant. Whether it's for the better remains to be seen.