We're getting three Disney live-action movies next year and the first one is Dumbo dropping in March. We've seen some footage from the movie and it's looking pretty different from the animated classic. This might be a kids film but star Colin Farrell told Empire that director Tim Burton was very careful about the tone.
"Tim is suspicious of things getting too sweet," Colin Farrell tells Empire in the upcoming new issue. The star, who plays human lead Holt Farrier, a war veteran hired to look after the young elephant, adds that the director is a big kid in his element working on the childhood classic. "When Tim comes in to give his noted, he is a 60-year-old. [But] watching the monitor, he is just a child. It was lovely to see that level of engagement."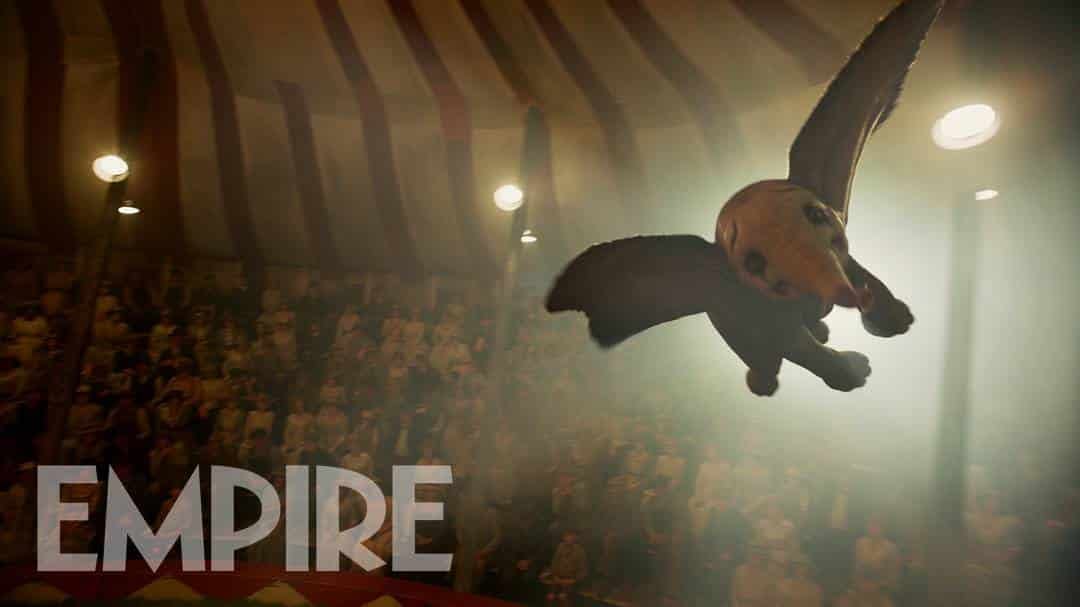 The Disney live-action remakes have been commercial successes but they haven't been universally praised either. This is the first one out the gate next year and could set the expectations for how Aladdin and The Lion King later in the year.
Summary: Circus owner Max Medici enlists former star Holt Farrier and his children Milly and Joe to care for a newborn elephant whose oversized ears make him a laughingstock in an already struggling circus. But when they discover that Dumbo can fly, the circus makes an incredible comeback, attracting persuasive entrepreneur V.A. Vandevere, who recruits the peculiar pachyderm for his newest, larger-than-life entertainment venture, Dreamland. Dumbo soars to new heights alongside a charming and spectacular aerial artist, Colette Marchant, until Holt learns that beneath its shiny veneer, Dreamland is full of dark secrets.
Dumbo, directed by Tim Burton, stars Colin Farrell, Nico Parker, Finley Hobbins, Michael Keaton, Danny DeVito and Eva Green. It will be released on March 29th, 2019.
Enjoyed this article? Share it!