First Trailer for Harrison Ford-Narrated 'Armstrong' Documentary Hits
If you are someone who LOVES learning about the great American Space Race and the astronauts who boldly went where no man had gone before, you need to check out Armstrong.
A documentary about Neil Armstrong directed by David Fairehead is told through interviews, home footage, and Neil's own words (narrated by fellow pilot Harrison Ford), Armstrong has all the makings of a great viewing experience to celebrate the 50th anniversary of the Moon Landing.
Check out the poster and trailer below: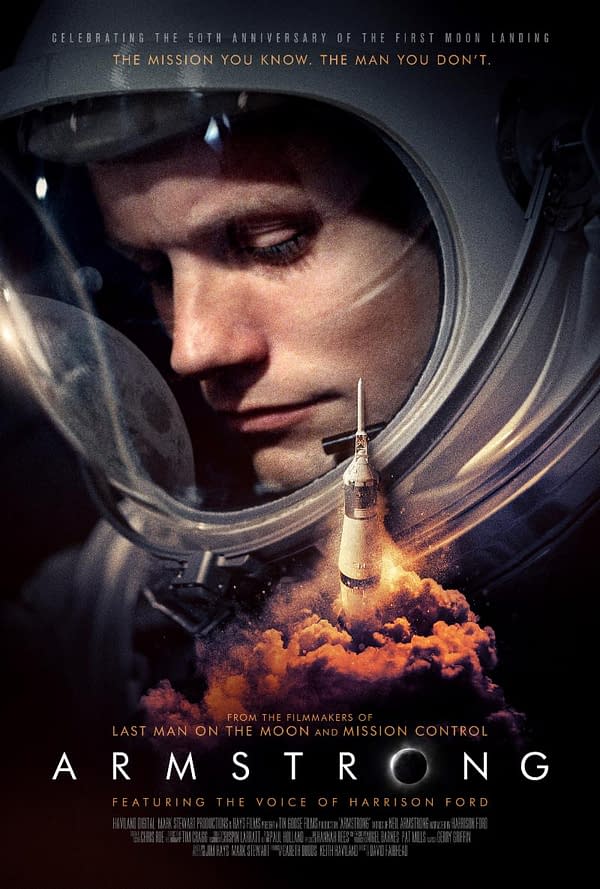 ARMSTRONG is a dramatic and emotional documentary that features never-before-seen family home-movie footage, along with still and moving images that chronicle Neil Armstrong's incredible life. With the support of the Armstrong family, including his two sons Rick and Mark, the film details his near-death experiences as a fighter pilot in Korea, his test pilot days, the drama and excitement of the Gemini 8 and Apollo 11 missions, and the challenges that followed his extraordinary fame. The film will launch into theaters and on demand July 12th to coincide with the 50th anniversary of the first moon landings.
As pointed out, Armstrong will hit select theaters and On Demand beginning July 12th 2019, the 50th anniversary of the moon landing.