The new Hotel Artemis red band trailer has me apprehensively excited for the star-studded bloodbath.
Breaking the law got them in. Breaking the rules will get them out. Watch the official red band trailer for #HotelArtemis, in theaters June 8. pic.twitter.com/0AIPxAA3t5

— Hotel Artemis Movie (@hotelartemismov) May 23, 2018
Starring Jodie Foster, Sofia Boutella, Dave Bautista, Sterling K. Brown, Jenny Slate, Charlie Day, Zachary Quinto, and Jeff Goldblum (at his Goldblum-iest as the villain) it boasts pedigree on par with a Marvel movie. Hell, half the cast is in Marvel movies already this year.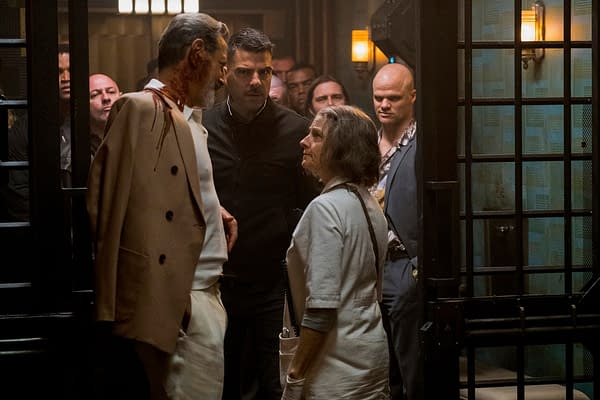 Drew Pearce, (co-writer on Iron-Man 3, story credit on Mission: Impossible – Rogue Nation) makes his directorial debut with the ensemble film.
I'm on board just to watch Dave Bautista and Jodie Foster's banter. Everything else is extra.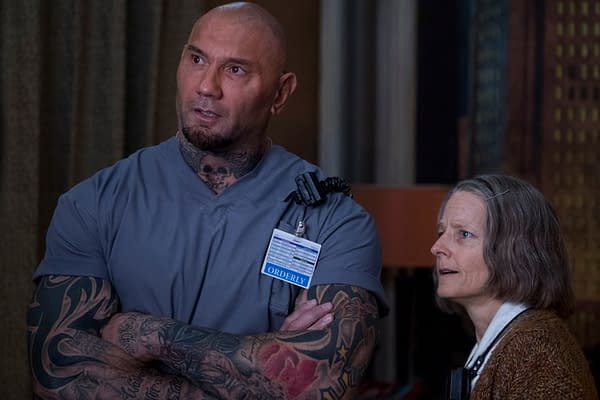 Hotel Artemis releases in the US on June 8th and will show us if Deadpool 2 is destined to be the only R-rated action, violent comedy hit of the summer. Hotel Artemis is gunning for it — the question is: can it pull it off?
Enjoyed this article? Share it!