Marvel's 'The Eternals' Finds a Director in Chloe Zhao
Marvel has selected a director for their upcoming The Eternals film and it's The Rider Director Chloe Zhao!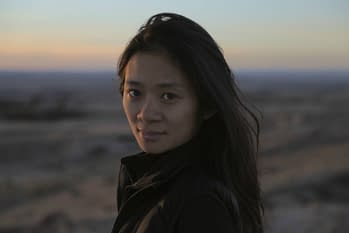 This marks the first Marvel film directed by not only a woman, but a woman of color (Captain Marvel's Anna Boden has a co-directing credit). It looks like Marvel president Kevin Feige is starting to make good on his promise of trying to bring more diversity to the Marvel Universe (behind the camera at least).
Zhao's The Rider was a huge hit at Sundance this year, (looks like Sundance is the new recruiting ground for comic based films, as the upcoming Birds of Prey film director Cathy Yan also had a hit film there this year).
The Eternals were created by Jack Kirby in the 1970s and center around cosmic beings (known as the Celestials) who experimented on humans, creating people with powers and some villainous counterparts.
The film is being written by Matthew and Ryan Firpo and Feige will produce.