Jessica Gao Just Won an Emmy for Rick and Morty, Now She's Developing Her Own Show
Jessica Gao is (hopefully) having a great week. She just took home an Emmy for outstanding animated program for Rick and Morty. Gao wrote the famous (or infamous?) "Pickle Rick" episode which netted the show their first Emmy award. You'd think that would be enough accomplishments for one week, but now it appears that she'll be developing her own comedy project at ABC!
The show, which currently is untitled, will be a single-camera series centering around Janet Zhao, a first generation Chinese-American woman with a crazy family. Her wealthy grandmother dies and leaves Janet the sole heir, and bound closer to her family than she'd like. I was lucky enough to sit down with Jessica earlier this summer to talk about race and representation in the mainstream media. There's certainly been a gap in terms of front and center coverage, this is something she also discusses on her podcast, Whiting Wongs (which she co-hosts with Rick and Morty co-creator Dan Harmon) .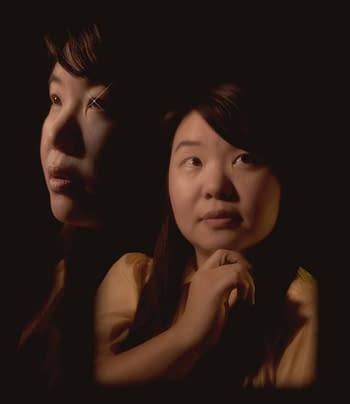 This summer in particular has seen an influx of Asian and Asian American lead projects, one of which was the smash hit Crazy, Rich, Asians (both of us were apprehensive at the time of recording our interview about the quality of the film, boy was I relieved when it came out and was amazing). Others notable films/shows include Searching, Netflix's To All the Boys I've Loved Before and Kim's Convenience.
Yes it's fair to note that the description has tones of Crazy, Rich, Asians, but I highly doubt we'll be getting something derivative. Given Gao's comedy chops (she's also written on shows like Silicon Valley, Robot Chicken, and Bajillion Dollar Properties) and that she'll be executive producing (along with Brian Grazer, Francie Calfo, and Samie Kim Falvey) the biggest question I'm left with is: "When can we see it?!"