"IT: Chapter 1" Returns to Theaters, Includes Sneak Peak at "IT: Chapter Two"
For those who can't get enough of the supernatural evil clown incarnate Pennywise the Dancing Clown or missed out on IT: Chapter One and want an eight-minute special sneak peak at IT: Chapter Two, audiences will now have a chance to catch the film again for a limited two-night engagement. It: Chapter One returns on August 3rd and 6th at participating theaters. Tickets are now available at Fandango for the showings.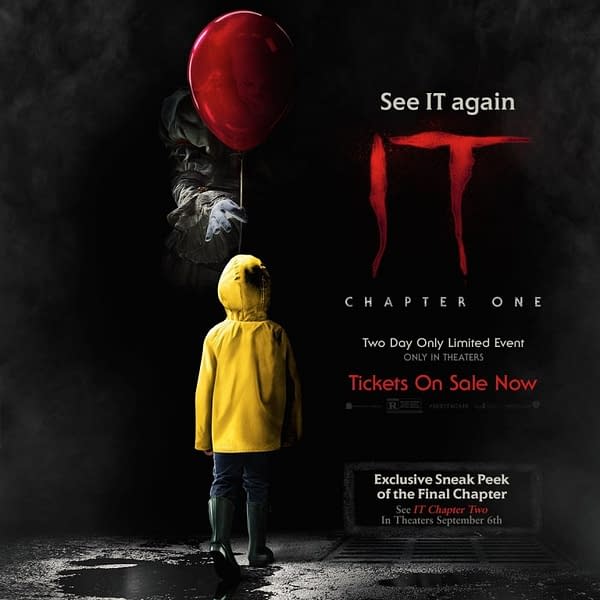 Chapter One is returning to theaters for two nights in August AND includes a post-credit reveal of 8 minutes of new footage from the forthcoming sequel.
Chapter One focuses on the Losers' Club in their younger years. The conclusion shows them emerge victorious knowing the war is not yet over, as they know they'll have to battle Pennywise again as adults. The film was a resounding success at the box office grossing over $700 million globally to rank seventh overall for 2017 considering the modest budget of $35 million.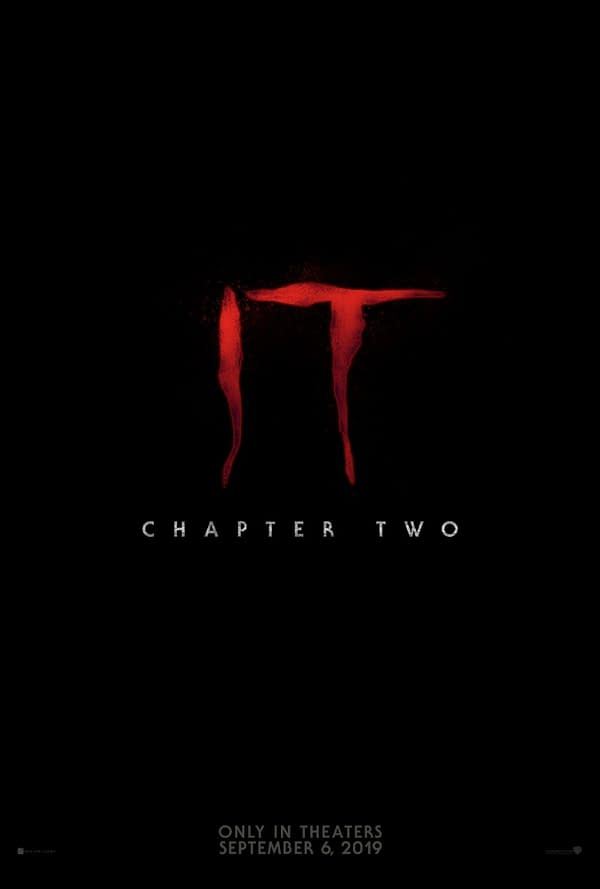 In the sleepy town of Derry, the evil clown Pennywise returns 27 years later to torment the grown-up members of the Losers' Club, who have long since drifted apart from one another.
Returning to direct is Andy Muschietti with Gary Dauberman providing the screenplay based on the Stephen King novel.
The film stars James McAvoy, Jessica Chastain, Jay Ryan, Bill Hader, Isaiah Mustafa, James Ransone, Andy Bean. Jaeden Martell, Sophia Lillis, Jeremy Ray Taylor, Finn Wolfhard, Chosen Jacobs, Jack Dylan Grazer, and Wyatt Oleff will all reprise their roles as their younger counterparts, respectively. Bill Skarsgård will reprise his role as Pennywise.
It: Chapter Two comes to theaters September 6th.
Will you float over for this opportunity?