WWE is celebrating the 25th anniversary of Monday Night Raw tomorrow, but one WWE Hall-of-Famer and pro wrestling legend who was present at the show's very first episode won't be there. That's right, Raw 25 will shockingly not feature Koko B. Ware.
We know what you're thinking: how can WWE have a 25th-anniversary celebration of Monday Night Raw without The Birdman? Well, as crazy as it sounds, it looks like that's exactly what they're planning, because Ware is not scheduled to appear at the show, and it's not by his own choice. It's WWE, it seems, that didn't extend the offer to the former star who wrestled for the company between 1986 and 1994.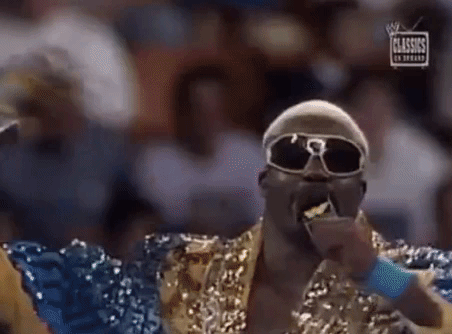 Ware appeared on the podcast Cerrito Live on Saturday, where he revealed that he was not invited to the special event. According to a report from Wrestling Inc, in fact, the former High Energy tag team partner of Owen Hart hasn't been contacted by WWE since being inducted into the Hall of Fame in 2009. How rude!
Of course, there's a good reason why WWE might not want to invite Koko B. Ware to its Raw 25th-anniversary show. In 2015, Ware joined the concussion lawsuit against WWE led by attorney Kyros Konstantine, seeking to hold WWE responsible for permanent damage allegedly caused by concussions while wrestling for the company. Other former Superstars involved in the lawsuit include Paul Orndorf, Road Warrior Animal, Marty Jannetty, King Kong Bundy, and even referees Dave and Earl Hebner, and many more. Coincidentally, none of those legends are expected to appear at Raw 25 either.
Enjoyed this article? Share it!