When fans walked out of Star Wars: The Last Jedi, the first thing a lot of them did was wonder where the story was going to go from there. The studio had let the previous director Colin Trevorrow go and delayed the movie by six months. They also brought back J.J. Abrams to finish the trilogy he started. Abrams has been pretty quiet about the production, but when he was on The Late Show with Stephen Colbert he revealed that he has a script and a start date for production.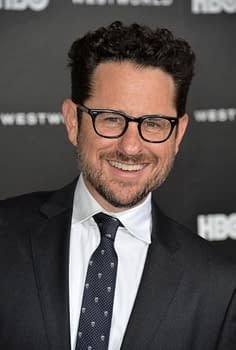 "I was terrified [taking on the Star Wars franchise initially] and luckily was surrounded by incredible people, we had a lot of fun, and being back for Episode IX is as surreal as it gets. I'm really excited. … As scary as it is [trying to please the fans] to put yourself in that firing squad the opportunity is always bigger than the fear. … We have a script, which is a big deal for me, and it starts shooting at the end of July. … Having a script in advance is not something I've been so lucky to have. … Chris Terrio is a genius and I'm having a good time."
The Star Wars movies like to have long production times, so assuming they are done shooting by the end of the year, we can expect a nice year between the production stopping and the release date for editing and reshoots. It's weird that they're giving Abrams as much time as he needs to get Episode IX done, but it feels like they are making Ron Howard race to the finish line with Solo: A Star Wars Story.
Star Wars: Episode IX, directed by J.J. Abrams, will star Daisy Ridley, John Boyega, Oscar Isaac, and Adam Driver with unconfirmed but assumed to be returning cast members Domhnall Gleeson and Lupita Nyong'o. It will be released on December 20th, 2019.
Enjoyed this article? Share it!