Jerry Maguire, From Dusk Till Dawn Actor Kelly Preston Dies at Age 57
Kelly Preston, best known for her supporting work in Jerry Maguire (1998), From Dusk Till Dawn (1996), Mischief (1985), and Twins (1988), died at the age of 57 on July 13 from breast cancer. Her husband of 29 years, actor John Travolta confirmed her passing on Instagram. "It is with a very heavy heart that I inform you that my beautiful wife Kelly has lost her two-year battle with breast cancer," Travolta wrote. "She fought a courageous fight with the love and support of so many. …I will be taking some time to be there for my children who have lost their mother, so forgive me in advance if you don't hear from us for a while. All my love, JT."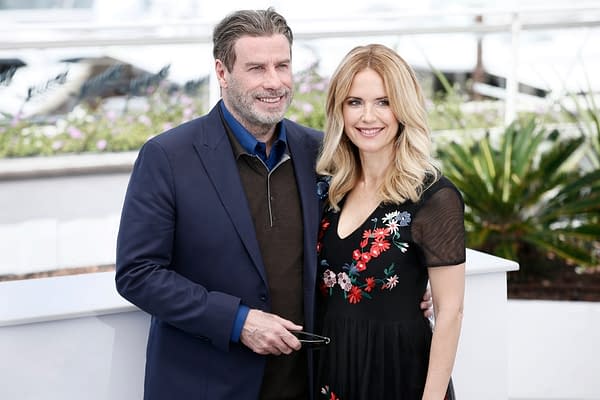 Her daughter Ella also posted her own tribute on Instagram. "I have never met anyone as courageous, strong, beautiful and loving as you," she wrote. "Anyone who is lucky enough to have known you or to have ever been in your presence will agree that you have a glow and a light that never ceases to shine and that makes anyone around you feel instantly happy. Thank you for being there for me no matter what. Thank you for your love. Thank you for your help and thank you for making this world a better place. You have made life so beautiful and I know you will continue to do so always. I love you so much mama."
Kelly Preston: A Life on Screen
Born Kelly Kamalelehua Smith in Honolulu, she changed her last name to Preston before her first film role in Mischief, according to Variety. In the 80s, she had memorable roles in the adventure SpaceCamp (1986) and comedies like Secret Admirer (1985) and Twins opposite Arnold Schwarzenegger and Danny DeVito. In the 90s, Preston played news personality Kelly Houge, who reported on the Gecko brothers Seth (George Clooney) and Richard (Quentin Tarantino) in the Robert Rodriguez action-horror From Dusk Till Dawn. In Jerry Maguire, she played opposite Tom Cruise (who starred in the title role) as Jerry's estranged fiancé Avery Bishop. Preston's final film role was as Victoria Gotti, the wife of notorious mob boss John Gotti, played by Travolta himself. The two initially met on the set of the 1987 film The Experts and married in 1991. She said she had a premonition she would marry the Grease star when she was 16 after seeing the poster for the film.