Lionsgate would very much like to play with the big kids next month when they release Robin Hood at a prime release date. Whether or not the movie is going to be any good is still very much in the air but that hasn't stopped Lionsgate from promoting it. We're a little over a month away from the release and Lionsgate has released a final poster via the movies official twitter account.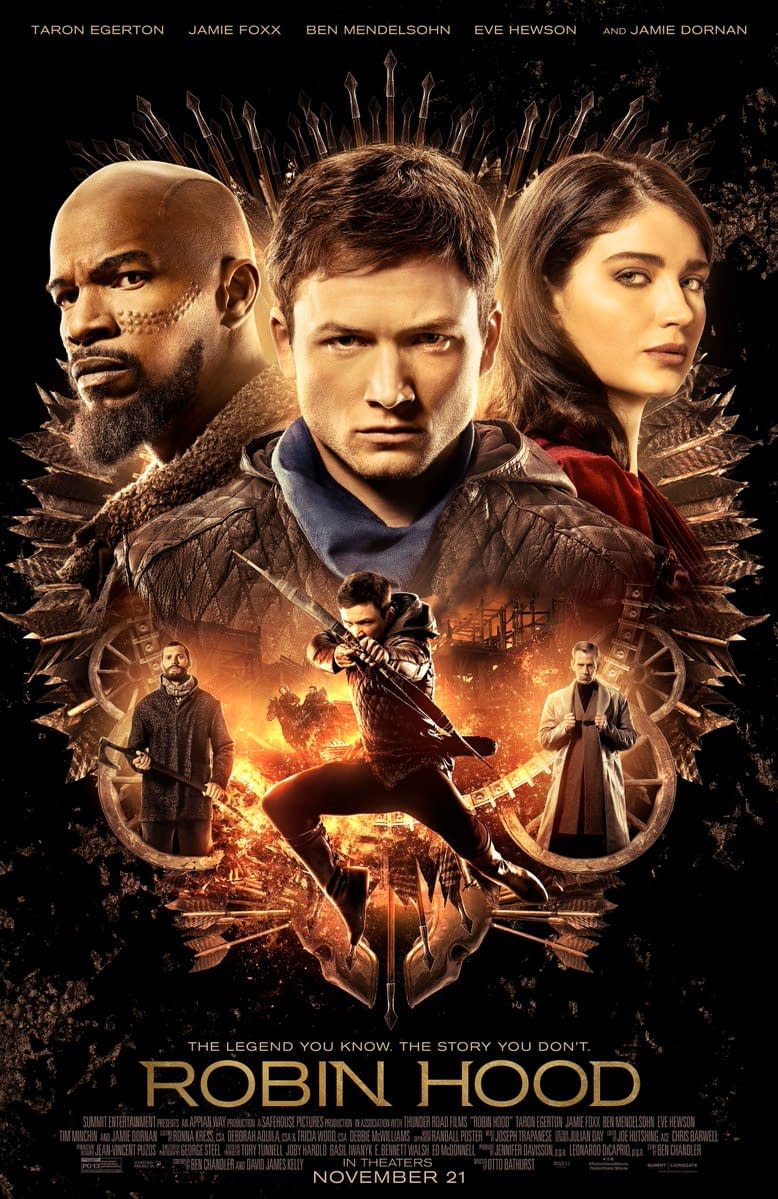 Robin Hood is going to have some stiff competition against Ralph Breaks the Internet: Wreck-It Ralph 2 and Creed II. However, if Lionsgate budgeted properly it might not have to make a ton of money to break even. The critical consensus on this could be the thing that makes or breaks the property when it has this much competition.
Summary: A war-hardened Crusader and his Moorish commander mount an audacious revolt against the corrupt English crown in a thrilling action-adventure packed with gritty battlefield exploits, mind-blowing fight choreography, and a timeless romance.
Robin Hood, directed by Otto Bathurst, stars Taron Egerton, Jamie Dornan, Ben Mendelsohn, Jamie Foxx, and Eve Hewson. It will be released on November 21st.
Enjoyed this article? Share it!