A lot has been made about the secrecy of the Marvel Universe. There is a running joke that Marvel has snipers out there and they will take you out if you leak anything. They're trying to be extra quiet when it comes to the end of the last two Avengers movies. For Infinity War it was keeping the fact that Thanos does The Snap and half the universe fades away. The ending of Avengers 4 is big in that it sets up the future of the Marvel Universe as we know it. The cast is getting ready to go back for reshoots but star Mark Ruffalo revealed to The Marvelists Podcast (via The Playlist) that these aren't just reshoots.
"Well we're doing reshoots starting in September. And then we'll go back into the international tour, we'll go on tour… Then you guys will get ['Avengers 4']. Which we don't even know what it's gonna be yet. We're not just doing reshoots, we're going to finish the movie, which we really didn't get to finish totally when we left it last year."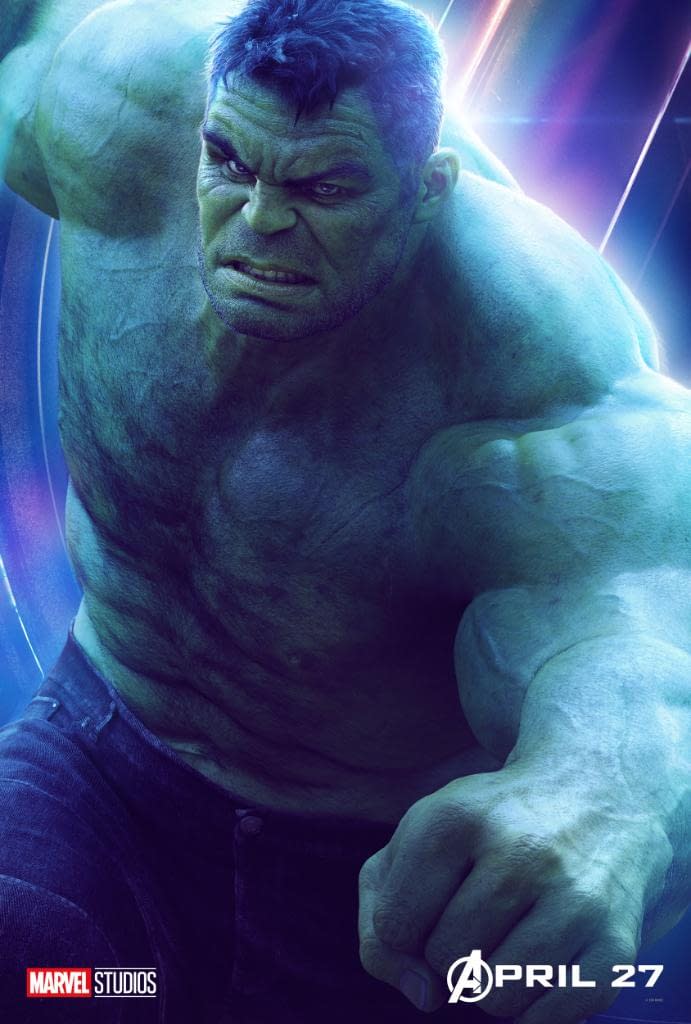 That's one way to keep people from talking too much. Ruffalo went on to say that the script is always in flux, or at least it appears to be from the actor's end, and that the movies are like a living organism (via The Hollywood Reporter).
"Some of [the decision making process regarding plot] is happening while we're there," he said. "It's pretty amazing. And we'll shoot some stuff and a few days later come back and reshoot it cause we wanna take it in another direction. It's a very living organism, even as we approach it being a locked picture, we're still working on it."
If they want to keep the end of Avengers 4 a secret maybe they shouldn't tell Ruffalo or Tom Holland what's going on.
Untitled Avengers Movie / Avengers 4, directed by Anthony and Joe Russo, stars Robert Downey Jr., Josh Brolin, Mark Ruffalo, Chris Evans, Chris Hemsworth, Jeremy Renner, Chris Pratt, Chadwick Boseman, Benedict Wong, Zoe Saldana, Karen Gillan, Vin Diesel, Scarlett Johansson, Don Cheadle, Sean Gunn, Brie Larson, Evangeline Lilly, Paul Rudd, Jon Favreau, Gwyneth Paltrow, and Ty Simpkins. It will be released on May 3rd, 2019.
Enjoyed this article? Share it!