Sophie Turner Interested in Playing Boy George in MGM Biopic
Fresh from the final season of Game of Thrones and what many could argue as equally as lackluster final Fox X-Men film in Dark Phoneix, Sophie Turner could land a signature role playing one of Britain's most revered 80s musicians in Culture Club frontman, Boy George.
Like Rami Malek as Freddie Mercury in Bohemian Rhapsody and Taron Egerton as Elton John in Rocketman, Turner could be in the running for such a coveted role given the success of musician biopics as of late with possible awards buzz to follow.
George appeared on Australian radio show Fitzy and Wippa on who should play him in his untitled biopic.
"One of the most interesting suggestions was Sophie Turner," George said.
When the suggestion was initially balked, because she's a woman, George responded, "When I was 17, I would have loved to have been her."
When Turner got wind of his appearance, she responded on Twitter.
https://twitter.com/SophieT/status/1140653330613637120
While playing the musician isn't guaranteed to win awards, it's hard to deny the results with the Academy Awards.
Malek won an Oscar for his role as Mercury and Egerton is likely going to generate similar momentum as another LGBT icon in John. Joaquin Phoenix was nominated playing Johnny Cash in 2005's Walk the Line. Jamie Foxx won for his portrayal of Ray Charles in 2004's Ray. Angela Bassett was nominated for playing Tina Turner in 1993's What's Love Got to Do With It.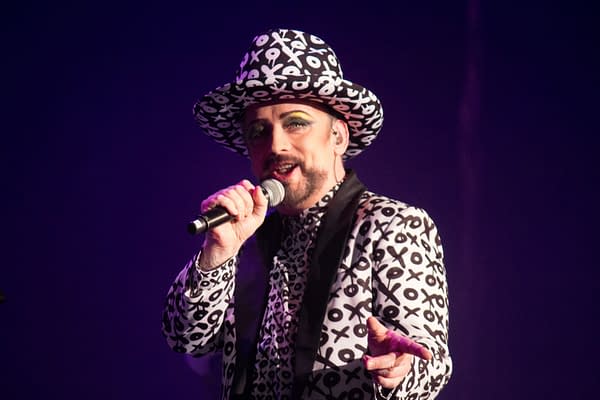 As far as having a woman play a male musician, Cate Blanchett would be the one incarnation of Bob Dylan in 2007'sI'm Not There, who would be nominated for an Academy Award.
No release date has been announced for the film. Do you think Turner fits as Boy George?