Cast Members Jump Aboard Roland Emmerich's Sci-Fi Film Moonfall
Roland Emmerich has cast three leads in his new sci-fi film Moonfall. Josh Gad, Patrick Wilson, and Halle Berry have all signed on to the film, which will also star Charlie Plummer. Emmerich, Harald Kloser, and Spenser Cohen handled the script. This will be the fifth time Emmrich has attempted to end the world, following two Independence Day films, 2012, and The Day After Tomorrow. Lionsgate will distribute the film, after working with the filmmaker on his World War 2 film Midway. Lionsgate is looking at releasing Moonfall in 2021, even though the dance card is getting pretty full next year. The Hollywood Reporter had the casting news.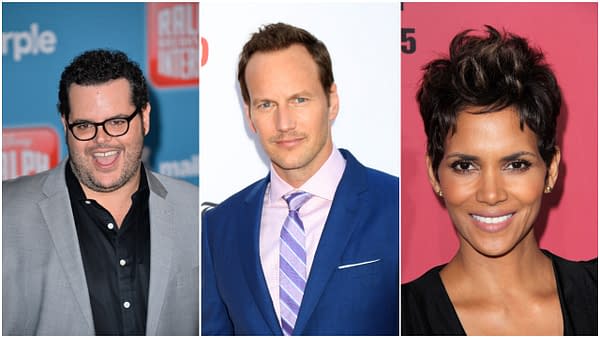 Moonfall Could Be Good? Who Knows
"Moonfall's plot is set in motion when the moon is knocked from its orbit by a mysterious force and set on a collision course with Earth. With just weeks to go before impact, a ragtag team is sent on a seemingly impossible mission to land on the lunar surface and save humanity." Wilson stars as disgraced NASA astronaut who's last mission may hold the key to solving this one, somehow. Plummer plays his son. Berry plays a fellow astronaut, while Gad plays an "eccentric genius" who is the one who figures out the moon has moved. No word yet on who else will make up the "ragtag group of heroes" that have to save humanity will be. Somehow, I bet it involves Steve Buscemi.
I mean, could this be good? Sure, any film has potential when it starts. But chances are, this will just be another empty and hollow action flick that we will all make fun of, even though we all watch it every time it is on cable. Moonfall should just skip theaters altogether and start being shown on TNT as soon as it's done filming.