Posted in: Lionsgate, Movies | Tagged: Expend4bles, lionsgate, the expendables 4
---
New Expend4bles Clip Is A Prelude To A Bloody Bar Brawl
We have a new clip from Expend4bles featuring stars Jason Statham and Sylvester Stallone having some snarky back and forth before a bloody bar brawl.
---
One of the movies that is coming out this month that feels like it came out of nowhere is Expend4bles, a film that I have no idea how to say out loud. Lionsgate hasn't exactly been keeping this one to themselves, but they also haven't been pushing it as hard as you would think. Maybe they thought the strike would be over by now, and they could put the very large and impressive cast on the talk show circuit, but that isn't the case. So we have some more digital marketing for this film, and this time it's another clip. This movie seems to know that Jason Statham is half the reason people are showing up to this thing, so they are once again featuring him. This time, instead of foreplay via fighting with Megan Fox, we have some snarky back and forth with Sylvester Stallone before Statham absolutely wrecks some guys with brass knuckles.
Expend4bles: Summary, Cast List, Release Date
Synopsis: A new generation of stars join the world's top action stars for an adrenaline-fueled adventure in Expend4bles. Reuniting as the team of elite mercenaries, Jason Statham, Dolph Lundgren, Randy Couture, and Sylvester Stallone are joined for the first time by Curtis "50 Cent" Jackson, Megan Fox, Tony Jaa, Iko Uwais, Jacob Scipio, Levy Tran, and Andy Garcia. Armed with every weapon they can get their hands on and the skills to use them, The Expendables are the world's last line of defense and the team that gets called when all other options are off the table. But new team members with new styles and tactics are going to give "new blood" a whole new meaning.
Expend4bles, directed by Scott Waugh, stars Jason Statham, Curtis "50 Cent" Jackson, Megan Fox, Dolph Lundgren, Tony Jaa, Iko Uwais, Randy Couture, Jacob Scipio, Levy Tran with Andy Garcia, and Sylvester Stallone. It will be released on September 22, 2023.
---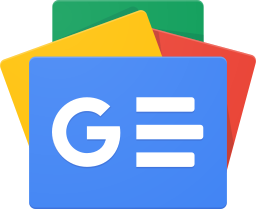 Stay up-to-date and support the site by following Bleeding Cool on Google News today!