New Photo Seems To Prove Amelia Earhart Survived Plane Crash, Was Captured By Japanese
The disappearance of American aviation pioneer Amelia Earhart is one of modern history's greatest mysteries, and has resulted in a lot of theories, some tending more toward conspiracy than other, about what could have happened to Earhart when she failed to reach Howland Island in the Pacific on July 2, 1937. A new Image comic by Jay Faerber and Sumeyye Kesgin called Elsewhere, set to hit stores in August suggests, that Eirhart was transported to an alternate universe populated by monsters and aliens: But in a case of unfortunate timing for their theory (but possibly fortunate for interest and sales), a new photograph has surfaced that seems to prove that Earhart survived her plane crash, only to be taken into custody as spies by the Japanese along with her navigator, Fred Noonan. The photo was discovered in the National Archives, and though its origin is unknown, NBC reports that independent analysts have confirmed it appears "legitimate and undoctored." In the photograph, Earhart is supposedly pictured seated on the dock, her back facing the camera, while Noonan is purportedly at the leftmost edge of the dock, as a Japanese ship tows what is claimed to be Earhart's plane away. Japanese officials have denied ever having Earhart in custody, but locals have long reported it to be the case. According to the theory, Earhart and Noonan died in custody of unknown causes.
All of this evidence will be presented in a new History Channel documentary airing Sunday, "Amelia Earhart: The Lost Evidence." It all looks pretty convincing from here, so if the guy with the funny hair appears in this documentary to claim aliens were involved, we're going to be pretty upset, History Channel.
---
---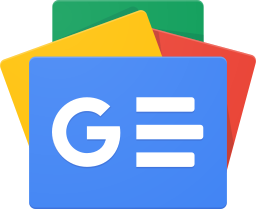 Stay up-to-date and support the site by following Bleeding Cool on Google News today!