"Mission: Impossible 7": Hayley Atwell Joins in Undisclosed Role
"Your mission if you choose to accept it 'Agent Carter'" is probably not exactly what audiences suspect will hear when they see Hayley Atwell in the latest Mission: Impossible. Paramount and Skydance announced the Marvel actor has joined the long-running spy franchise in an undisclosed role, according to The Hollywood Reporter.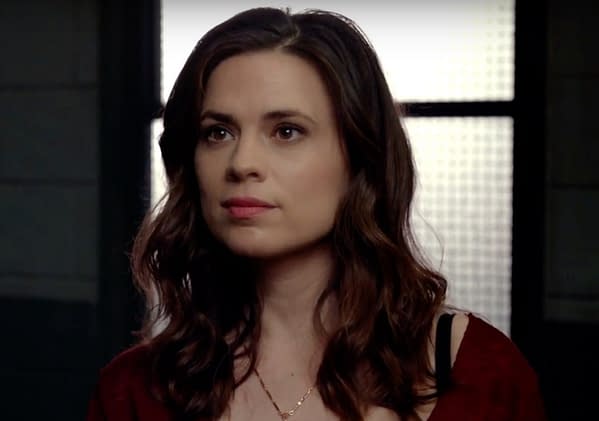 Atwell joins the Tom Cruise-starred franchise for its yet-to-be-titled seventh film based the 1966 TV series created by Bruce Geller. Writer-director Christopher McQuarrie, who's worked on the franchise since 2015's Mission: Impossible – Rogue Nation, teased on Instagram September 6th. "Should you choose to accept…" with a headshot of the actor.
Atwell responded coyly, "Mission: Accepted. Though I'm not the sort to follow orders…"
Cruise will reprise his role as Ethan Hunt, who he's played since the first film in 1996 directed by Brian DePalma. Cruise's worked with McQuarrie through two of the four films in Rogue Nation and 2018's Mission: Impossible – Fallout. The seventh and eighth films will be filmed back-to-back with the seventh's film set for release in July 23rd, 2021 and the eighth's release in August 5th, 2022. Rebecca Ferguson is the only other confirmed returning cast member set to return with Cruise on both films. Ving Rhames, who plays Luther Stickell, is the only actor to appear with Cruise in all the films. Simon Pegg, who plays Benji Dunn, appeared in four of the films since Mission: Impossible III.
The franchise's grossed over $3.5 billion globally with Fallout becoming its highest at $791 million and most critically acclaimed with a 97 percent rating on Rotten Tomatoes.
Atwell's coming off her Marvel Cinematic Universe role as Peggy Carter through three films with Captain America: The First Avenger, Captain America: The Winter Soldier, and Avengers: Endgame, and her spinoff TV series, Agent Carter on ABC. She'll reprise the role at least one more time on the Marvel series What If… for Disney+. She was also in the 2018 film, Christopher Robin, and can be currently be seen in the Bruce Springsteen-inspired film, Blinded by the Light.