Career Beauty has been making The Rose of Versailles-themed cosmetics for some time now. From mascara to sheet masks, they've used this property well. The packaging on each item is beautiful, thanks to Riyoko Ikeda's stunning artwork.
I picked this up at my local Mitsuwa Market, but you can find them online. The average price for them is $5, which is a little higher than the average sheet mask. This one is a whitening sheet mask, and is good for all skin types. What does a whitening sheet mask do, exactly? It addresses discoloration while also hydrating, but be warned; it can block pigmentation. Now, I'm a pale person. I don't go in the sun without pounds of sunblock all over me. I don't really need a whitening face mask, but I did have some red spots around my face I wanted to treat.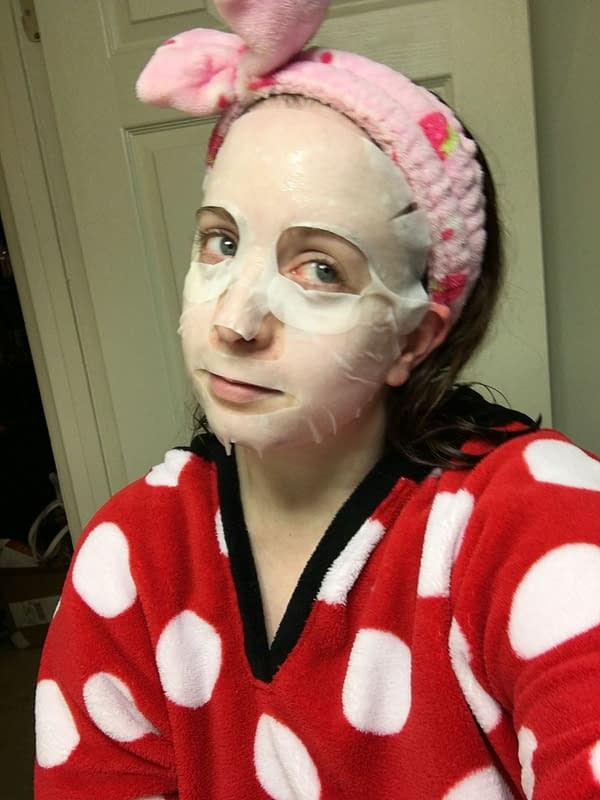 No one is more disappointed that this isn't a character face mask than I am — trust me. But the mask felt great on my shower-fresh skin, and after wearing it for 20 minutes, it did brighten up the red areas on my face. I had pretty soft skin for a few days after, as well, which is ideal with the cold. Overall, I enjoyed this mask, but it's not something I would buy often.
Enjoyed this article? Share it!