Watch: 'Roseanne' Revival on ABC Opening Credits
The upcoming revival of Roseanne from ABC is getting closer, and today the network released the first look at the series. Namely- the opening credits that'll begin each episode.
Check it out:
https://youtu.be/-k4agwNkDkQ
Both Roseanne (Roseanne Barr) and Dan Conner (John Goodman) are back, so are Darlene (Sara Gilbert), Jackie (Laurie Metcalf), D.J. Michael (Fishman) and original Becky (Lecy Goranson).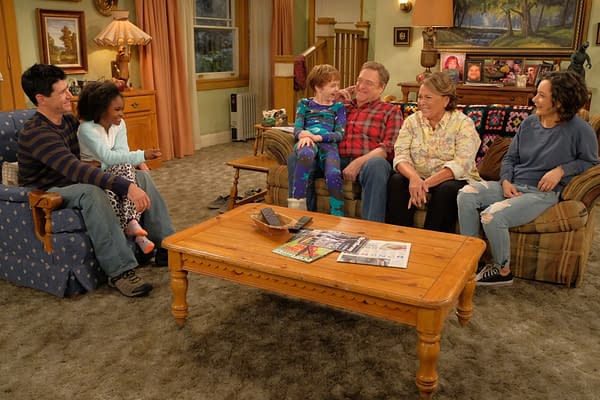 Sarah Chalke, who replaced Goranson as Becky in 1993, is also coming back but as a new character on the show that we don't know anything about yet. Yes, we know that in the original run, Goodman's character Dan had died, but there's already been talk about how they're retconning that little bit of information.
Barr is executive producing the series, and apparently part of the 'charm' of this particular twist on a revisit is her character being a Trump supporter:
"I've always attempted to portray a realistic portrait of the American people, working-class people — and in fact it was working-class people who elected Trump — so I felt that was very real and something that needed to be discussed."
Here's the opening for comparison sake, the original series aired from 1988 to 1997:
The Roseanne revival is set for a 9 episode run on ABC, and will premiere on March 27th.