Zoinks! Scoob! Is Coming To HBO Max On June 26th
Scoob! is heading to HBO Max sooner than most would have thought. The excellent relaunch of the Scooby-Doo franchise, the pic features the gang meeting as kids and becoming the best of friends as they solve mysteries. The film features the voice talents of Will Forte, Mark Wahlberg, Jason Issacs, Gina Rodriguez, Zac Efron, Amanda Seyfried, Kiersey Clemons, Ken Jeong, Tracy Morgan, Simon Cowell, and Frank Welker. While maybe not launching a whole Hanna-Barbera film universe like WB was hoping, the film is solid and for sure deserves a sequel of some sort, movie, or otherwise. It will hit the new streaming service on June 26th.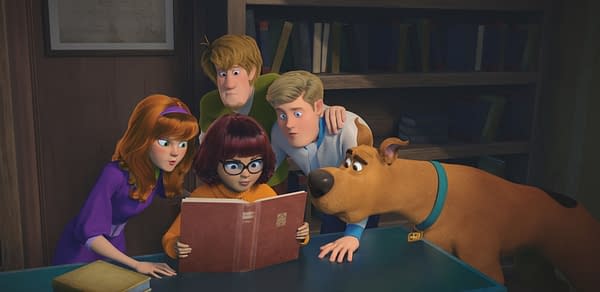 Great News For Those That Didn't Buy Scoob! Already
"HBO Max is the perfect home for these 'meddling kids' and their dog,'" said Kevin Reilly, chief content officer, HBO Max, president TNT, TBS, and TruTV, in a statement. "SCOOB! tells the backstory of how these beloved friends met and formed Mystery Inc. It's a perfect addition to our kids and family offering and will sit alongside beloved original Scooby-Doo episodes."
This is pretty awesome. I already paid for Scoob! when it hit VOD, but I will gladly watch it on HBO Max as well. I have friends who didn't want to pay $20 for it even after I told them that it was well worth their time. If you are an HBO Max subscriber, you can start to enjoy Scoob! on June 26th, and if you aren't, the Blu-ray comes out July 21st.