Sebastian Stan Talks Bucky's Relationship to Captain America and the Avengers
Fans of Bucky Barnes aka the Winter Soldier are quite excited to see him in much better spirits in the latest trailer for Avengers: Infinity War. That doesn't mean everything is great for Bucky and he's going to be joining the Avengers anytime soon. According to actor Sebastian Stan in an interview with HeyUGuys Stan said that for all that has changed for Bucky one thing has remained the same and that is his deep connection to Steve Roger aka Captain America.
"Well, you know, it's never gonna go away. That's history. Your past doesn't ever leave you. It's more what you learn to do with it."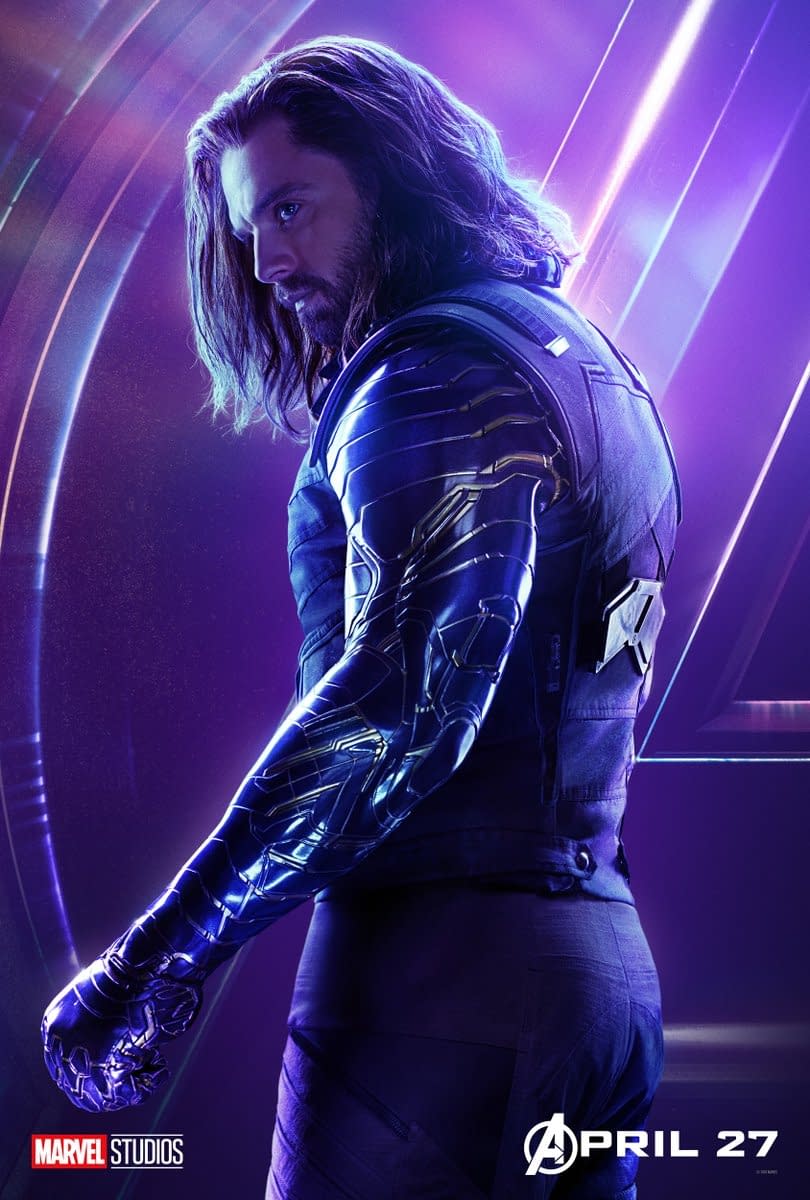 Bucky certainly has one hell of a past to contend with since he spent so long as a agent of Hydra. Bucky might be connected to Steve still and that isn't changing but he isn't about to jump into being an Avengers anytime soon.
"I would say at this point he's just trying to find his alliances again. He's finally just got a break, you know? He's finally been embraced in a whole new world and being looked after — sort of developing trust with people," Stan said. "There's obviously a huge thing coming, a huge threat coming requiring his help so he wants to gain that trust and maintain it. So, he's just along for the ride right now."
We can hope that the movies don't decide to go the direction the comics often do with Bucky in that they act like he somehow needs to "make up" for things he did as the Winter Soldier. T'Challa called Bucky a "victim" at the end of Captain America: Civil War which was a good start as far as not blaming him. We'll see if Infinity War continues that story arc.
Summary: As the Avengers and their allies have continued to protect the world from threats too large for any one hero to handle, a new danger has emerged from the cosmic shadows: Thanos. A despot of intergalactic infamy, his goal is to collect all six Infinity Stones, artifacts of unimaginable power, and use them to inflict his twisted will on all of reality. Everything the Avengers have fought for has led up to this moment – the fate of Earth and existence itself has never been more uncertain.
Avengers: Infinity War, directed by Anthony and Joe Russo, stars Robert Downey Jr., Josh Brolin, Mark Ruffalo, Tom Hiddleston, Chris Evans, Chris Hemsworth, Jeremy Renner, Chris Pratt, Elizabeth Olsen, Sebastian Stan, Benedict Cumberbatch, Paul Bettany, Chadwick Boseman, Benedict Wong, Zoe Saldana, Karen Gillan, Vin Diesel, Dave Bautista, Pom Klementieff, Scarlett Johansson, Don Cheadle, Tom Holland, Bradley Cooper, Sean Gunn, and Anthony Mackie. It will be released on April 27th.