Shirley Review: Another Showcase For The Uber Talent Of Elisabeth Moss
Shirley hits VOD streaming services, Hulu, and select theaters and drive-ins today, and it is a film you should seek out. Taking a look at how iconic author Shirley Jackson tried to keep her sanity and go through her own creative process. The film, directed by Josephine Decker, mixes fiction and reality pretty loosely, so do not go into this film thinking that this is a straight forward biopic. Instead, the Sarah Gubbins penned script focuses on how Shirley Jackson and her husband Stanley invite a young couple into their home, disrupting her creative process, and the hell they put the couple through.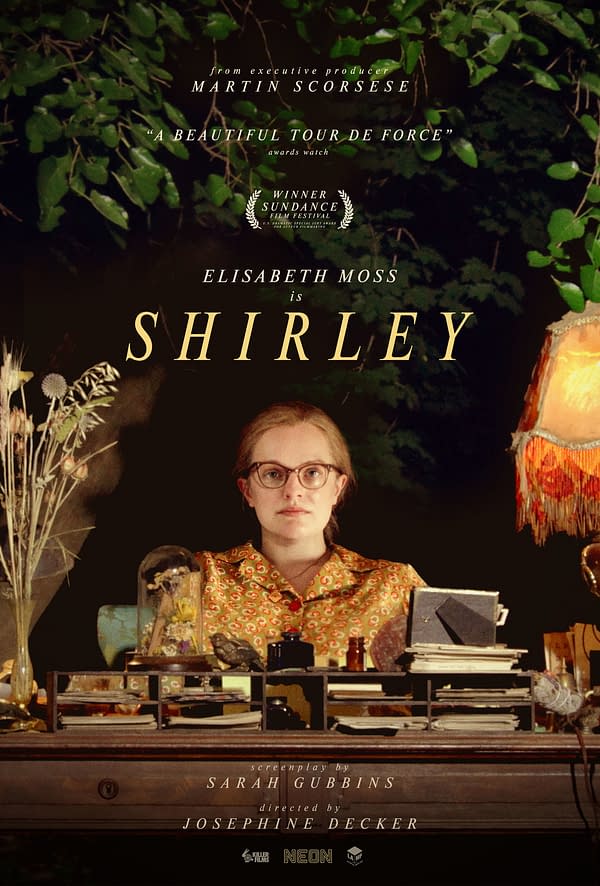 Elizabeth Moss Becomes Shirley in Oscar-Worthy Performance
"Renowned horror writer Shirley Jackson is on the precipice of writing her masterpiece when the arrival of newlyweds upends her meticulous routine and heightens tensions in her already turbulent relationship with her philandering husband. The middle-aged couple, prone to ruthless barbs and copious afternoon cocktails, begins to toy mercilessly with the naïve young couple at their door."
And toy with them they do. All four leads are incredible in the film. Odessa Young and Logan Lerman play the young couple, and both are great. Young's Rose and Elisabeth Moss's Jackson have a fantastic chemistry with each other, as Rose begins to hero-worship Jackson the more time they spend together. Both of their husbands are philandering assholes, and both women want to escape the hand that life has dealt them. Neither wants to be the supportive housewife they are expected to be and long to break out from that role. Lerman and Michael Stuhlbarg are both great at playing said assholes but in different ways. While Fred is a jerk for sure, Stuhlbarg is playing Shirley's cheating husband with a devilish glee that instantly makes him both charming and loathsome.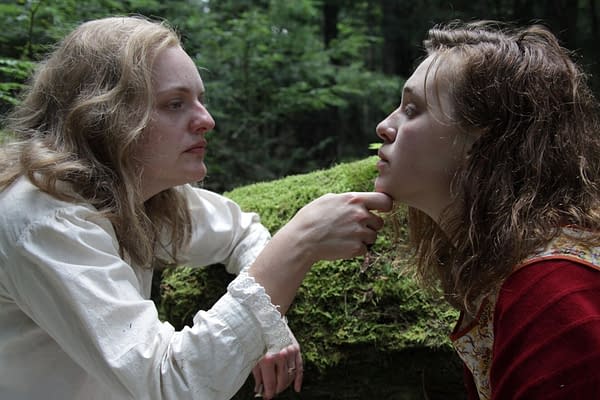 All of them are playing second fiddle to Elisabeth Moss, however. What a year she is having so far. After elevating The Invisible Man reimagining for Blumhouse, she is on fire in Shirley. Moss certainly looks the part, as she has an eerie resemblance to the late author. Like usual with a Moss performance, you will be taken aback by how effortlessly she can flip the switch between warm and tender to cold and calculating. It truly is a sight to see an actress of her caliber come into her own as she has these last couple years, and this is up there as one of her best.
Like Shirley Jackson herself, because of the circumstances in the world right now, this film may not get the kind of run and accolades it deserves right now. Make no mistake, when award season rolls around, everyone involved should stay by the phone. This surreal journey is one worth taking multiple times, and if Moss is not nominated for an Oscar, nobody knows what an award-worthy performance is anymore.