"Jumanji: The Next Level" Kevin Hart Trolls Dwayne Johnson for Halloween and Final Trailer
Kevin Hart paid a visit to his best friend and frequent collaborator Dwayne "The Rock" Johnson for Halloween. Not sure if "imitation is the sincerest form of flattery" applies since Hart decided to dress up as Johnson taken from an older photo in his fanny pack. The bit is a promotion for their latest film, Jumanji: The Next Level.
Johnson shared the "incident" on Twitter on October 30.
In the video, Johnson gives candy to some young trick or treaters dressed as their Jumanji counterparts. His next visitor is Hart, who sported Johnson's black turtleneck, silver necklace, and fanny pack. After a brief exchange with Hart "insisting" on trick or treating, Johnson compared himself with a king-size candy bar with a smaller fun size variety. Hart storms off, but not before assaulting one of Johnson's inflatables in his front yard. Sony Pictures released the final trailer the following day.
The Story so Far
The follow up to 2017's Jumanji: Welcome to the Jungle takes a new set of adventurers trapped in the videogame back into the familiar avatars once again played by Johnson, Hart, Karen Gillan, and Jack Black. Gillan takes more the lead in Jumanji: The Next Level with all four acting out their "real life" counterparts. The comedy's ramped up as Johnson and Hart try to act out as the elderly and cantankerous Eddie (Danny DeVito) and Milo (Danny Glover), respectively. Black didn't have to change much since his counterpart appears as whiny in The Next Level as it was in Welcome to the Jungle.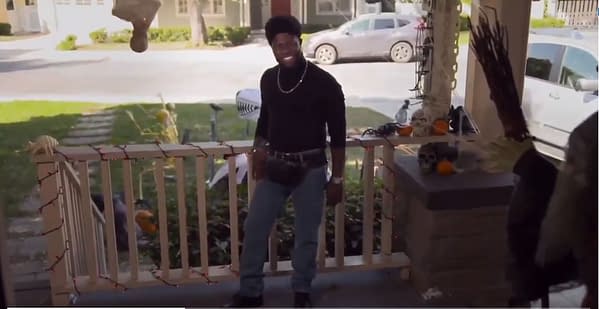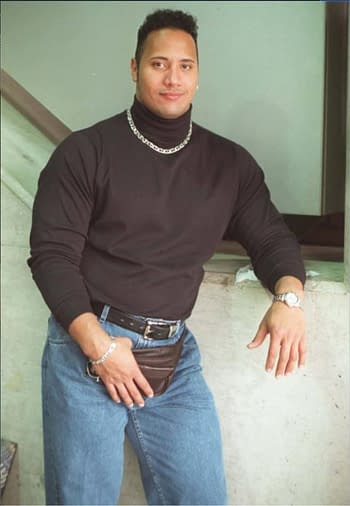 Changes from the 1995 film
Both films serve as a soft reboot of the franchise from 1995's Jumanji starring Robin Williams and based on the book by Chris Van Allsburg. The original film differed from the sequels as Jumanji was originally a board game that sucked in Williams' character, Alan Parrish. Once freed, elements of the game began to leak over into the real world and it's up to the original players to finish the game.
The newer films replaced the board game with a videogame adaptation. The stories kept the players in the world of Jumanji. From the look of the final trailer, we should expect more of the same as the 2017 film. Returning to direct is Jake Kasdan, who co-writes with Jeff Pinkner and Scott Rosenberg. Both also helped write Welcome to the Jungle along with Chris McKenna and Erik Sommers. The 2017 film grossed $404 million domestically and $962 million globally.
Jumanji: The Next Level comes to theaters on December 13th.