"Star Wars": Kelly Marie Tran Talks Syncing Carrie Fisher Footage in "Rise of Skywalker" [SPOILERS]
Kelly Marie Tran played an important role in the Resistance's base in Star Wars: The Rise of Skywalker as Rose Tico. Despite shooting many scenes, cuts severely diminished her screen time. Shooting scenes to match with existing footage of Carrie Fisher provided a challenge on its own. Director J. J. Abrams repurposed the late actor's scenes from 2015's The Force Awakens. Tran spoke with The Hollywood Reporter about the pain-staking process.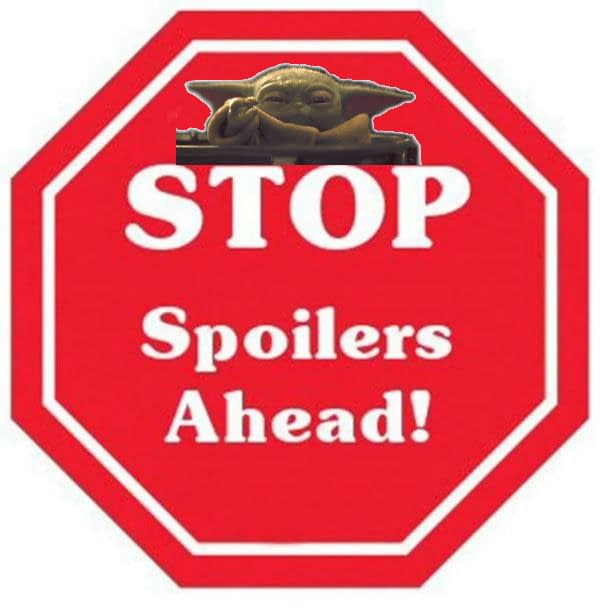 .
.
.
With the premiere of The Rise of Skywalker, Tran equivocates the experience of going to college.
"I feel as if I went to Star Wars college. It was something that I was involved in for the past four years, and it was a wonderful experience. I've learned a lot, and now I'm graduating. It's crazy. We're all graduating. So, that's kind of how I'm viewing it."
When it came to one of the climactic moment of Leia's using the Force to reach her son, Tran talked about the bearing the emotional weight needed for the scene.
"Yeah… (Tran sighs.) I think it was really emotional for everyone. There's definitely a sort of reverence that comes with knowing you're in a scene like that. I don't know how else to convey the feeling that I had on set that day, which is a feeling of wanting to make sure we did justice to that moment and to Leia."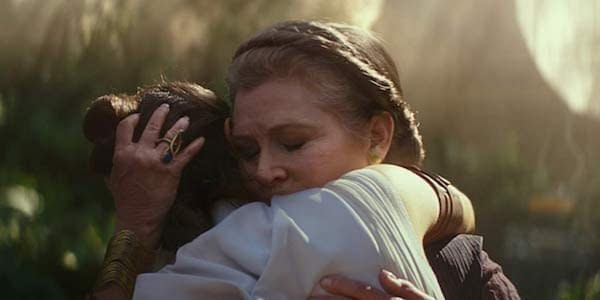 Shooting Live Scenes vs. Working with Existing Star Wars Footage
Tran went into detail about reshoots contrasting between doing a live scene compared to working off the pre-recorded footage of Fisher.
"Yeah, the one thing that was difficult was that you were acting with footage that was prerecorded. So, instead of having an actor there and reacting off the actor, you would sometimes look — in between takes — at how the actor delivered a line and then try to imagine and react to that. So, it definitely took more time and was a very different experience for me. We probably did a lot more takes for scenes with her than without her.

It's one thing to sit there, look at that footage and try to react to it, but a lot of the big group scenes felt like they were puzzle pieces if that makes sense. We were trying to use specific moments that they already had, so it definitely took more time. I think there were more reshoots on those scenes, specifically, to just try and make sure all of the performances matched up since she wasn't physically there."
Many Reshoots
The reshoots during the Battle of Exegol took their physical toll on Tran.
"Yeah, it was probably one of the biggest sets I had ever been on. It was incredible to see what the stunt teams did. It was also insane to be running across this platform — which I know you only see for a second in the movie — but we shot it so many times. I remember having bruises on my knees the next day because we kept running and then we would fall onto our knees and do some more shooting stuff. I don't think that's in the movie. It was definitely organized chaos as stormtroopers were flying, people were on horses…. It was pretty insane."
For the complete interview, go to THR where Tran talks about Star Wars: The Last Jedi, working with Rian Johnson, and the inspiration sparked from one of her lines.
The Rise of Skywalker is in theaters.