Posted in: Film Festival, Kaitlyn Booth, Movies, Review, Sundance | Tagged: anne hathaway, colossal, dan stevens, film, jason sudeikis, Review, Sundance 2017, Sundance Film Festival
---
Sundance 2017: 'Colossal' Is Weird And Heavy Handed But Fascinating To Watch
Colossal has a weird concept that might be hard for some but once the movie settles into itself it's quite funny and thought provoking.
Title: Colossal
Director: Nacho Vigalondo
Summary: A woman discovers that severe catastrophic events are somehow connected to the mental breakdown from which she's suffering.
Film festivals tend to be the place where movies that deal with sensitive material end up. It's also a place where that material can be tweaked and presented in interesting ways. The concept of Colossal sounds like it would be silly, and it kind of is silly. A woman is having a nervous breakdown when a monster appears halfway around the world and starts destroying the city of Seoul, South Korea. When someone captures the monster doing a very specific tick, she realizes she summons the monster when she walks across a certain playground at a certain time. As far as metaphors go, this one is about as heavy handed as it gets. She is drunk when she goes through these playgrounds, so the monster is a literal manifestation of her drinking problem.
This would be insufferable if it weren't for star Anne Hathaway as Gloria making the performance feel so real. The movie itself is probably more of a dark comedy, as the weight of what she is responsible for clashes with Gloria and her reactions to the world around her. She's a person who needs help but isn't willing to get it, despite the fact that she's on the verge of losing everything she's ever cared about. It's something that anyone who has ever struggled with addiction can understand, and the way the movie uses the monster to show the damage she does when she drinks isn't subtle, but it does get the point across. The movie isn't perfect, though. Despite the fact that it is only 106 minutes, it still feels like it runs a little too long. The tone feels a little off, as it gets pretty dark by the end when the implications of everything that is really happening comes to light. Also, while CGI has come fairly far in the last several years, this is an independent movie so the budget for the monster is a little light. It doesn't really look bad, but the movie takes great pains to make sure we don't spend too much time with the monster itself. The design looks very much like a kaiju from Pacific Rim, and while that isn't bad, the overall design isn't that original.
Colossal is not a movie for everyone, but if you can get on board for the premise and just let any questions go off to the side then it's an enjoyable experience. While the metaphor is heavy handed it manages to avoid getting too preachy. It's worth a look for anyone who enjoys dark humor.
---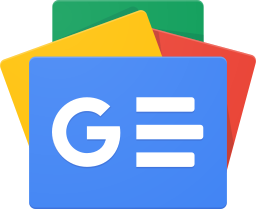 Stay up-to-date and support the site by following Bleeding Cool on Google News today!