Posted in: Movies | Tagged: daisy ridley, films, finn, john boyega, LGBTQ, movies, oscar isaac, Poe Dameron, rey, star wars, tales from the four color closet, the force awakens
---
Tales From The Four Color Closet: By The Force, Let Poe Dameron Be Gay
By Joe Glass Okay, it's not often that I start one of these posts with a spoiler warning, but this one revolves around a certain movie making waves at the box office right now, so I guess I better had.
So if you have not yet seen Star Wars: The Force Awakens, DO NOT read this article yet! Come back later, it's going nowhere. Seriously, go see the film first.
….
Okay, still here? Then I will assume you have seen the movie, and I will be loose-lipped in my discussion of something that stuck out to me when watching the film, so plot points, characters, events of the film are all going to be fair game from here.
First off, I loved the film…I'm thinking of another piece discussing that more and challenging some of the issues certain people seem to be having with it, but personally I thought it was fantastic.
But one thing which stuck with me walking out of the film (aside from the joy and excitement of the whole thing): I really got a queer reading from the character of Poe Dameron, played by Oscar Isaac. Dameron has a relatively small if influential part in the course of the film, and compared with other cast members has a relatively short amount of screen time. But he was striking and lasted with me long after the film ended: a skilled pilot, a determined soldier and fighter, and a man who encourages hope and respect from his peers. He was witty, cool, badass and okay, yes, Isaac is a damn fine-looking man.
But I left the film also feeling 'huh…was Dameron queer?'.
There's super-little to go on, and I'll be the first to say that myself. But he is presented as a quintessential action-hero type, with one small exception: he doesn't really flirt with the ladies. That kind of young, attractive action hero type usually has some flirtatious or suggestive interactions with women, even if nothing comes of it. But with Poe Dameron, the few interactions he has with women are fairly perfunctory and all business. You could of course argue that this is linked to the size of his role – given more time, maybe we'd have seen this side of him more…after all, it's not like Hollywood is well known for having heroes without some kind of romantic sub-plot. But we do see Dameron have a lot more interactions with another character – Finn. In his scenes with Finn, especially after their initial meeting, Dameron comes alive, there's a lot of physical contact between the two, and he genuinely always looks happy to see Finn.
At first, I wondered if maybe this was just something I was seeing. Wishful thinking perhaps. I certainly did see that the shipping (which has already begun in earnest) did pair Finn/Poe a lot. I have a strange relationship with fan-fiction myself: I can understand it as a fun, relaxing or even skill-building writing tool, but its not really my thing – which is to say my queer reading of Dameron was not a sign of me wanting to run home and type out some steamy slash-fiction.
This was my first sign that maybe it wasn't just me that saw that though. The next came when I talked about it with some other queer writers, critics and journalists, and I found that pretty much all of them also got the same impression. This strengthened when one pointed out an interview with Isaac, Daisy Ridley and John Boyega on Ellen which occurred the day before the film came out. In it, Ellen Degeneres asked if there is any romance between the characters, and Isaac answers thus:
Hm, I think there's a very subtle romance that's happening. You know, you just have to look very closely – you have to watch it a few times to see the little hints, but there was. At least I was playing romance…In the character that I was playing, there was a very deep romance.
Naturally, you have to take such comments with a pinch of salt. It could simply be Isaac joking around. It could be that he was indeed playing Dameron as romantically interested in Finn, but whether that is something the writers and film-makers decide to pursue is another question entirely. It could even be that he means with someone else that I, and the people I've talked to about it, didn't notice.
But I decided to take his advice, and I went to see the film again today, mostly to just enjoy the spectacle of it and see if there's anything I missed, and partly to see if my queer reading of Dameron stood up to a second viewing.
It did.
I came out of the second viewing of the film not only surprised to find that I actually enjoyed it even more the second time around, but I also feel even more sure of my queer reading of Poe Dameron.

And you know what, that would be an incredible and awesome move forward for the Star Wars franchise and for Hollywood as a whole. To have a leading gay action hero, who is heroic, awesome and cool and just so happens to be queer, would be awesome. And in a sci-fi fantasy epic on the scale of Star Wars? It would be amazing!
I'm not saying that they should even pursue a romance storyline, or hook the character up with Finn. Don't worry to the incredibly vocal element of Star Wars fandom who would outcry gay characters being included in the property (there's such a group in every fandom, it seems, sadly), I'm not saying I want Poe Dameron to have a gay on-screen kiss (though that would also be totally awesome), I'm just saying if one of the leading heroes of the Star Wars films also happened to be canonically queer – THAT would be amazing.
And you know, anyone who tries to throw out the whole 'but the majority of the audience wouldn't be able to relate to him then' argument – hell no. Not having that. It is entirely possible to have a hero with an entirely different sexuality to you and still be able to relate to them and get the wish-fulfillment aspect out of them – after all, the queer audience does it all the time! My heroes I loved and grew up with are nearly ALWAYS straight, and I coped just fine – it would just be nice to have one or two that were the same as me that way too.
Sexuality, in terms of the actual sexual side of it, is not something that ever will be discussed in Star Wars, nor should it be. It is after all a family property. But guess what, it's the 21st century now and queer people are part of the family: we're members of your family, we have kids of our own, spouses, the works. There are kids in schools with same-gender parents. The queer experience extends far beyond the act of sex and whom we like to have that with, should we like to have sex at all – we can be heroes, villains, soldiers too. It would be nice to see that part of our experience reflected on screen. To have a queer hero in one of these big movie properties would be a massive step-forward. Diversity, after all, is not a dirty word and shouldn't be treated as such – it's the world we live in and the one we should endeavor to see reflected in our stories too.
Returning to Poe Dameron, I hope that helluva pilot turns out to be gay man too, just a part of his character along with being a bad ass, being witty, a good soldier and a charming, heroic man – but I suppose I'll have to wait until Episode VIII to see.
Joe Glass is a Bleeding Cool contributor and comic writer. He's the creator and writer of The Pride, about a team of LGBTQ superheroes, which was one of the Top Selling Comixology Submit Titles of 2014. The majority of the series is also now part of Comixology's half-price Submit sale, just add INDIE at the checkout. The Pride is also available in print here, including limited edition art prints by Kevin Wada and Cory Smith. He is also the co-writer of Stiffs, a horror comedy set in Wales, available here and on Comixology.
---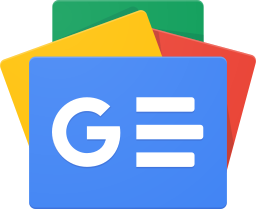 Stay up-to-date and support the site by following Bleeding Cool on Google News today!