The Legendary Carol Channing Passes at 97- Broadway, Friends React
Carol Channing, whose signature voice propelled her to stardom on Broadway and Hollywood, died at the age of 97 at her home in Rancho Mirage, CA.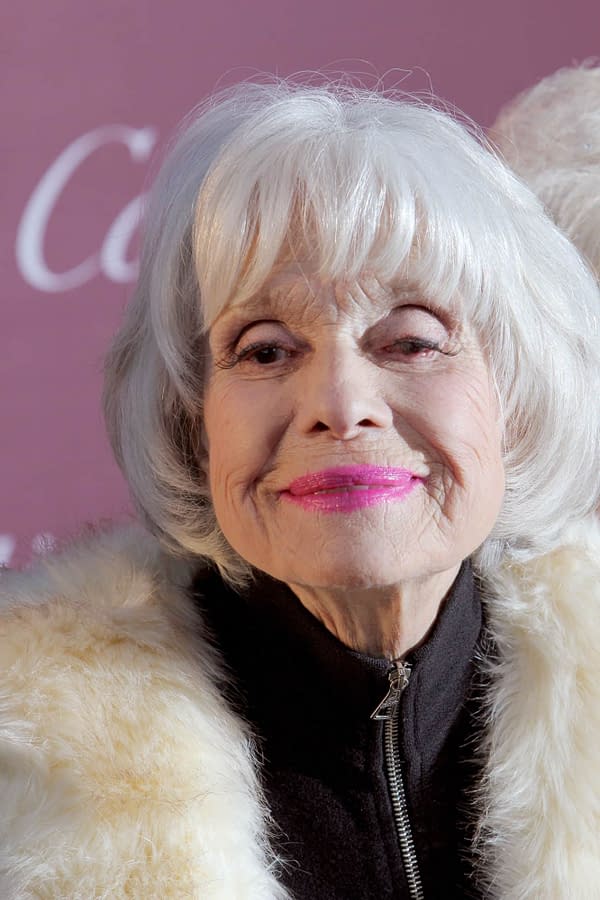 Channing's best-known roles were in Hello Dolly! as Dolly Gallagher Levi and Gentlemen Prefer Blondes as Lorelei Lee.
According to Channing's publicist B. Harlan Boll, she died of natural causes Tuesday and released the following statement:
"It is with extreme heartache, that I have to announce the passing of an original Industry Pioneer, Legend and Icon — Miss Carol Channing. Saying good-bye is one of the hardest things I have ever had to do, but I know that when I feel those uncontrollable urges to laugh at everything and/or nothing at all, it will be because she is with me, tickling my funny bone."
Her friends on Broadway including Lin Manuel, Bernadette Peters, and Viola Davis took to Twitter to pay their respects.
With over seven decades of performing, Channing's primary calling was the stage. She won a Tony for best actress in a musical in 1964 for Hello Dolly!. She was also nominated two other times the same year for The Vamp and Show Girl for the same category. Despite Channing's signature roles in Gentlemen Prefer Blondes and Hello Dolly! on the Broadway, Hollywood passed her up in favor of Marilyn Monroe and Barbara Streisand, respectively. Her Tony Award in 1964 bested Streisand's performance in Funny Girl.
Channing became a staple on Broadway with noteworthy performances in Wonderful Town, My Sister Eileen, Lend an Ear, The Millionairess. and Sugar Babies.
She took advantage of her Broadway fame appearing on film and television on occasion with her most critically-acclaimed role in 1967's Thoroughly Modern Millie, which garnered her an Academy Award nomination and a Golden Globe for Best Supporting Actress categories. She also won an Emmy in her TV special with George Burns in George Burns and Carol Channing.
Channing appeared in only 29 projects for film and TV, mostly in cameo roles or voiceovers. Her final screen role was a voiceover as herself in the FOX animated series, Family Guy in the episode "Patriot Games." Her only scene was as a contestant on Celebrity Boxing where she fights "Mike Tyson" telling him that she's going to "bop him."
Channing won three other Tonys in her career, including the Lifetime Achievement Award, and she was enshrined on the Hollywood Walk of Fame in 1960.
Channing is survived by her son, Channing Lowe and close family member, Sylvia Long.