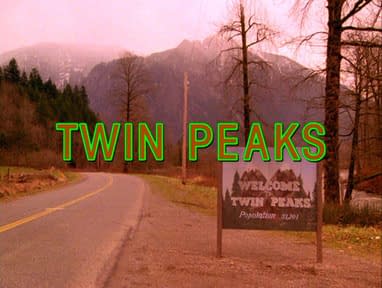 On Sunday, May 21, 90s cult classic David Lynch TV show Twin Peaks will finally return to television. The project has been in development since at least 2014, but now we know exactly when it will air. Showtime also revealed some other details about the not-a-reboot. The season premiere will run for two hours, and the entire season will be 18 hours. Original creator David Lynch is directing all 18 of those hours, and most of the original cast is returning as well.
"I think this is the pure heroin version of David Lynch and I'm excited to put it out," said Showtime president David Nevins, who is hoping that the two hour premiere will give viewers enough of a taste to get them hooked, though no subsequent episode will be able to recapture that same high, and viewers will likely suffer longterm consequences to their health and relationships and require treatment to recover from watching it.
Or maybe we're taking that metaphor a little too far.
The show is expected to be a one-off event, with no plans for an additional season, which kills our hopes of a Fuller House crossover. Still, more Twin Peaks! Yay!
Enjoyed this article? Share it!