"Wally's Wonderland": "Party of Five" Actor Emily Tosta Joins Genre Thriller
Emily Tosta (Party of Five, Mayans M.C.), is the latest to join star Nicolas Cage in the genre thriller Wally's Wonderland. Directed by Kevin Lewis (The Drop) and written by G.O. Parsons, the film focuses on a janitor, played by Cage, who finds himself way in over his head attempting to clean up the amusement park after hours.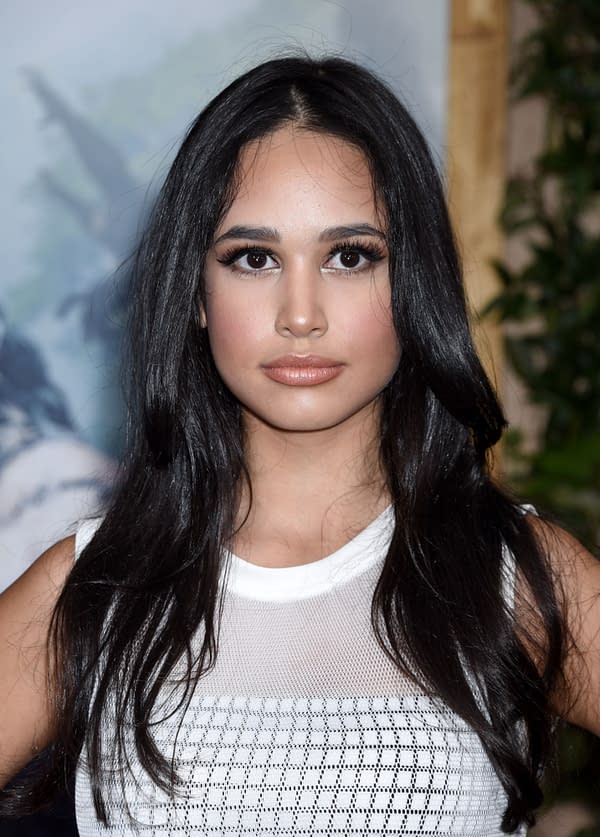 In Five Nights at Freddy's fashion, demonic forces start possessing the local animatronic characters. It's up to the janitor to survive the shift and battle the forces of darkness. Tosta plays Liv, who becomes trapped with the janitor. Joining them are Beth Grant (No Country for Old Men), Ric Reitz (The Resident), and Chris Warner (Machete).
Production Details
Currently filming in Atlanta, Foresight Unlimited is handling international sales for distribution hoping to secure a deal by the end of February, according to Deadline Hollywood. David Ozer, Grant Cramer, Jeremy Davis, Mike Nilon, and Cage serve as producers. Mark Damon, David Fannon, and Seth Needle are executive producers.
A quiet drifter is tricked into a janitorial job at the now condemned Wally's Wonderland. The mundane tasks suddenly become an all-out fight for survival against wave after wave of demonic animatronics. Fists fly, kicks land, titans clash — and only one side will make it out alive.
Tosta said Cage is one of her favorite actors.
"I'm so excited to be working with Nicolas Cage in this totally fun and unique feature film."
Lewis complimented her work on the FX television series.
"When I first saw Emily in Mayans M.C., I was struck by her unique combination of toughness and sensitivity and knew immediately we found our perfect Liv."
Other Works
Tosta will be in the upcoming indie flick Selfie Dad. Cage is currently in the H.P. Lovecraft-based Color Out of Space. He was also in Primal for Lionsgate and Grand Isle for Screen Media Films. The 56-year old Oscar winner will be in the upcoming Jiu-Jitsu, Prisoners of the Ghostland, and Pig. In addition to filming Wally's Wonderland, he's reprising his role as Grug in The Croods 2 for Universal Pictures and Dreamworks Animation.