Avatar: The Way Of Water Makes It Six WIns In A Row At The Box Office
Ho hum, another Weekend Box Office, another win for Avatar: The Way Of Water, but that should be changing next weekend.
---
Avatar: The Way of Water won the weekend box office for the sixth straight time, adding $15.7 million to its running domestic total of $620 million. Also, this weekend, it became the number four grosser of all time at the worldwide box office. Quite the six-week run, and it is still not done yet. It won't win next week, but more on that in a minute. For now, the film sets its sights on Titanic, becoming the number three film of all time. This also means that as of now, James Cameron owns three of the top five grosses ever.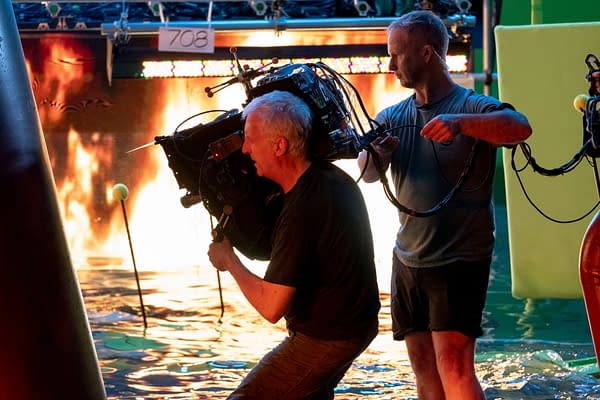 Avatar May Finally Fall In Week Seven
Avatar beat out the game Puss in Boots: The Last Wish. I thought that film might have a shot to overtake it this week, but it did not. The Last Wish grossed $10.6 million, bringing its total to $140 million, and next weekend, it should overtake the original film in the series. Third place this weekend went to Tom Hanks film A Man Called Otto, still surprising with $6.75 million. That film should cross $50 million this week. Fourth went to M3gan, now on digital services. It added $6.37 million. The top five was rounded out by the Indian spy film Pathaan, with a healthy $8.5 million since Wednesday, from only 695 screens. Pretty great stuff and further proof that everything is making money right now.
The box office top five for January 27th:
Avatar: The Way of Water- $15.7 million
Puss in Boots: The Last Wish- $10.6 million
A Man Called Otto- $6.75 million
M3gan- $6.37 million
Pathaan- $$5.95 million
Next week, Avatar should finally lose the top spot, as 80 for Brady finally opens and kicks off the second half of the winter box office…just kidding. That will make some money, but the big opening next weekend belongs to Knock At The Cabin, the latest M. Night Shyamalan film. Look for that to take the top spot, and I am guessing it will open around $35 million.