Will Ferrell Unleashes 'The Ron Burgundy Podcast' Teaser
For those who can't get enough antics of Ron Burgundy (Will Ferrell) through two "cinematic masterpieces" in the Anchorman films, you're in for a treat.
Ferrell reprises the character for The Ron Burgundy Podcast, which features two-12 episode seasons. The first premieres on February 7. The second is expected to air in mid-2019, according to Funny or Die, which is run by Ferrell and Adam McKay.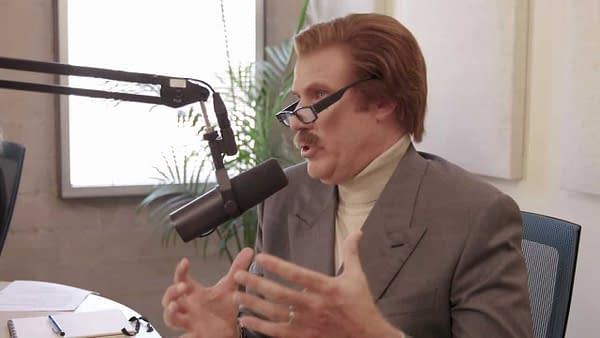 The video demonstrates the "hard-hitting" and rapid fire questions Burgundy plans to ask his guests, while creating topical banter for listeners' delight and misery to those like the San Diego Chicken.
"I'm a little terrified because I don't know what a podcast is. Is this played out on the radio? No? Ok, well we'll just record it on a bunch of cassette tapes and mail them out and hope that we get the money back."
–Ron Burgundy
The former newscaster said no topic is off limits. Will Brian (Paul Ruud, Champ (David Koechner), Brick (Steve Carrell) and Veronica (Christina Applegate) will make any appearances.
"The men in the grey suits said I would have utter journalistic control over all my podcasts and with that, they left. And here we are. You and me and a whole butt load of time to discuss anything…and I mean anything."
–Ron Burgundy
You can catch The Ron Burgundy Podcast on the iHeartRadio Podcast Network.