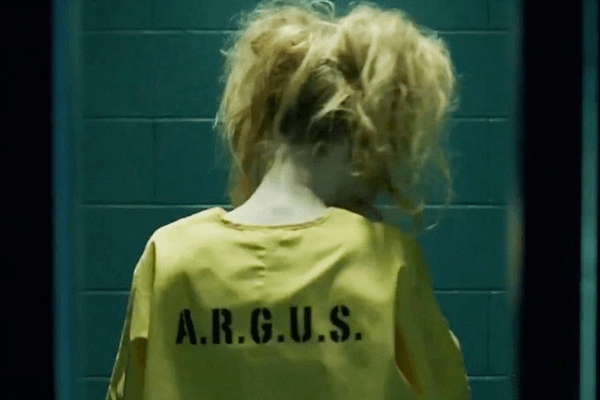 Which ever DC related TV series it is, fans want to see Harley Quinn. When Arrow was doing their version of the Suicide Squad, they teased Harley (Cassidy Alexa) being in the prison but being too crazy for John Diggle (David Ramsey) to take with him. So of course, with Gotham building the world around a young Bruce Wayne and having introduced the Joker… fans now want to see Harley Quinn. And the showrunners have proved they'd like to see her too. But wanting her and it making sense aren't the same thing.
Executive producer Danny Cannon talked to ScreenerTV at Wondercon:
That's a character we've always wanted to have. It's a lot of people's favorite character, but the age problem was always going to be there.
Bruce Wayne (David Mazouz) was 12 years old when his parents were murdered, so now he could only be 15 or 16 and they have to factor that into the characters. Since Harley was a practicing psychiatrist when she meets the Joker, she would have to either be quite a bit older than Batman or they would need to drastically change her origin… which the show might be willing to do, but not yet.
And where I get why people seem to think Barbara Kean (Erin Richards) is on her way to becoming Harley Quinn, I can't see the producers going that far away from the character.
Enjoyed this article? Share it!