A Woman In A Position Of Power – Talking With Wonder Woman Voice Actress Shannon Farnon
By Jason Strangis
From 1973 to 1983 Shannon Farnon was the voice of Wonder Woman in various Super Friends cartoon series. While she has done other work as an actress, it's her iconic role as the voice of the Amazon Princess that she will be most fondly remembered. Recently, Shannon took time to meet and greet her fans at the Hollywood Show in Los Angeles, California.
Jason Strangis: You will always be linked to the Wonder Woman universe. Did you read comic books as a kid, and how familiar were you with Wonder Woman before Super Friends?
Shannon Farnon: Very familiar. She was the only Super Hero for women to emulate. Although of course I enjoyed Superman as well.
JS: Did you have a clear idea of how you wanted Wonder Woman to sound on the shows?
SF: Not a clue! But the director, whom I worked with in an on-camera commercial, contacted my agent to have me in an audition for it and the two of us put the "boots" on her to bring her to life.
JS: When you were doing voiceovers, did you work with other voice cast members in the same studio booth?
SF: We worked together in a large studio. First, a rehearsal at a large desk, then we recorded by standing at individual microphones.
JS: Super Friends was a popular show and spun off many series in the 1970s and early 80s. Did you have any favorite episodes?
SF: I may have at the time but no longer recall any in particular. It was just a joy to do it every year with such talented people.
JS: Besides Wonder Woman, any favorite characters either heroes or villains from all the shows?
SF: The only other show I did was "Valley of the Dinosaurs" doing the main voice of Kim.
JS: I understand that on Super Friends you voiced some other characters besides Wonder Woman. Any roles that stand out?
SF: There were two extra voices the actor could be requested to do at each recording. Plus odd sounds and crowd noises. No one in particular stays in my memory.
JS: In the original Super Friends show, Wonder Woman is the only female member of the group. Did you want the shows to have more women as heroes or villains?
SF: Frankly, I never thought about it at the time because all of us SFs were created long ago. I guess it doesn't hurt to be the only woman in any situation of power, eh?
JS: Were you a fan of the Wonder Woman live-action TV series starring Lynda Carter?
SF: I thought that Lynda Carter was lovely. But the producers obviously decided to take her boots off and put her in high heels.
JS: What do you think of plans for a big-budget Wonder Woman movie?
SF: I'm looking forward to seeing what they do with her.
JS: Recently you appeared at the Hollywood Show and signed autographs for fans. Do you enjoy going to conventions?
SF: That was only my second convention; the first being in Knoxville, TN, in November. I avoided doing them until I met a very lovely manager who takes good care of my interests. I was awed by the fans and what Wonder Woman meant to them as they were growing up. And now their children are enjoying the DVDs. I will occasionally do conventions. People are very warm and welcoming.
Jason Strangis is a freelance writer who enjoys superheroes, sci-fi, and attending comic book conventions. He can be reached at jwstrangis@gmail.com
---
---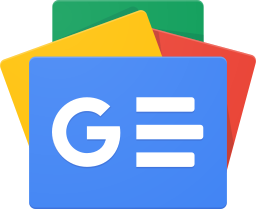 Stay up-to-date and support the site by following Bleeding Cool on Google News today!