X-Men: Nicholas Hoult Reflects on Film Franchise
Nicholas Hoult has fond memories as part of Fox's X-Men franchise playing the younger version of Hank McCoy/Beast through four films. Making his debut in First Class (2011), the actor reprised the role in Days of Future Past (2014), Apocalypse (2016), and Dark Phoenix (2019). With Disney's acquisition of 20st Century Fox in March 2019, Marvel has its own plans on how the X-Men integrates into its cinematic universe. Promoting his last television series on Hulu, Hoult spoke with Collider reflecting his nine years as the insightful blue mutant.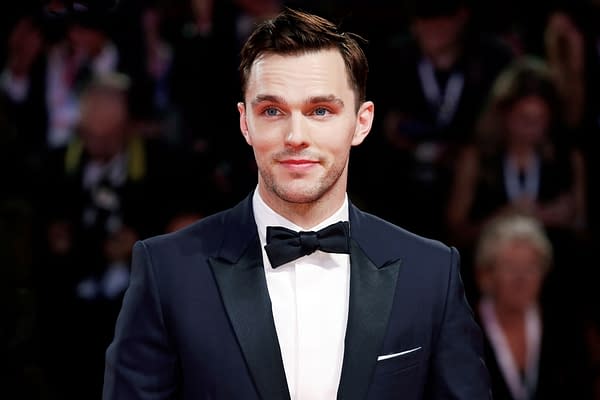 Why X-Men Appealed to Hoult
"I think, try, and always weigh up each job and character," Hoult said. "What you're going into with the same kind of assessment I suppose going in and what the character is. Who's directing, who's producing, who's making the film, what the story is, and what the character is; if it's something that you feel you can bring something to and have an angle on. Then also there's definitely, I suppose, from my standpoint, if it is a big franchise like that. It's different because, with the X-Men, I play a supporting role. Then that's actually a lot of weight lifted from you going into those things. It's not riding on your back. You're getting to be a part of something a lot bigger than you, and that's where it's actually very freeing. So I really thrive and enjoy that idea."
Hoult compared the work in blockbuster film franchises like X-Men to his different experience in an indie film. "…When you get offered kind of those bigger tentpole movies relying more on you as a lead character," he said. "That is something that you look at in a different way. Like Elle [Fanning] was saying earlier, 'It is a business.' So people kind of judge you on how those films perform more so than if you go and do an indie film that doesn't work out and people don't particularly see. So it is a different assessment I supposed from your angle. Always got to look at it from a creative standpoint first, but there are different kinds of things at play with that."
How X-Men Became a Joyful Experience
Until Disney's rebranded 20th Century Studios releases New Mutants, Dark Phoenix marks the final film of the X-Men franchise; at least, the core group. Despite how the films ended, Hoult cherished the opportunities provided playing such an enduring role. He's also open to doing another franchise if it presents itself. "It's tricky," he said. "Any multi-length sort of deal is interesting to sign on to because it can shape your future quite a lot and also it's an odd thing. Yeah, as you say, you don't always have complete control over it. The only thing that you can rely on is that hopefully if something's good and people like it, then it keeps going and that means that you'll obviously want to keep being involved with it. And with the X-Men experience, I've made so many brilliant friends and had such a great time making them and love all the people involved, so … yeah, if those sorts of things came about again where it's a multi-deal whatever, it's not something that I'd be intimidated by under the right circumstances." The Great premieres on Hulu on May 15th.