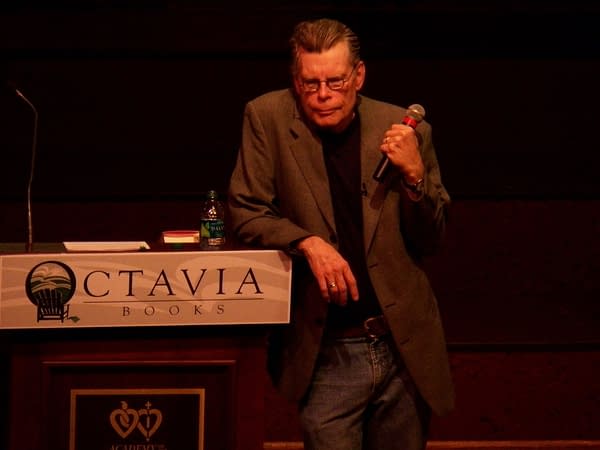 Stephen King's path towards total media domination (which he would probably then use as the basis for a very cool four-book series) continues unabated with news that Chris Long (Mr. Mercedes) and David Ayer's (Bright) Cedar Park Entertainment has secured the rights to King's narrative poem The Bone Church for series development. Cedar Park will also serve as the production studio for the project.
Originally written by King in the 1960s, the poem would be revised and published in the 2015 King anthology The Bazaar Of Bad Dreams. In the poem, an adventurer organizes an expedition to travel deep into the jungle to find the mythic Bone Church; only to discover a secret not meant for the eyes of strangers. Only three of the 32 travelers on the expedition escaped with their lives; with one survivor willing to tell the tale of what transpired to anyone who will listen — and buy him a drink.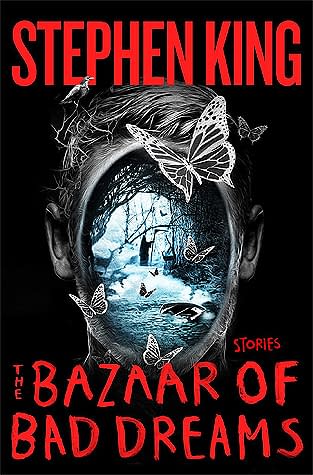 The Bone Church isn't the first time Long and King have worked together: Long was an executive producer on Mr. Mercedes, the Audience Network's adaptation of the bestselling King novel. Long actually served as programming chief at Audience Network for 18 years before leaving to partner up with Ayer to form Cedar Park. Kingdom, You Me Her, Religion Of Sports, Loudermilk and Hit the Road are just some of the series that Long as executive produced; as well as the upcoming Condor and Give Us This Day.
For Ayer's part, he recently directed the Netflix film Bright; and is set to direct and write the sequel to the Will Smith–Joel Edgerton-starrer. King's works have been in heavy rotation for some time now, and it doesn't appear to be slowing down any time soon: Mr. Mercedes was renewed for a second season; It director Andy Muschietti is set to return for the sequel; Hulu will be premiering the "King shared universe" series Castle Rock; and Mike Flanagan has signed to direct Doctor Sleep, King's sequel to The Shining.
Enjoyed this article? Share it!