Look! It Moves! by Adi Tantimedh #75: Cosmic Crap For Kids
GREEN LANTERN trailer is out. ULTRAMAN ZERO trailer is out. Hmm… they're amazingly similar.
How are they different?
ULTRAMAN ZERO trailer:
E. E. Doc Smith's LENSMAN series, the original inspiration for both GREEN LANTERN and ULTRAMAN. There were six novels in the series. There was even a LENSMAN anime movie in the 1980s:
And now, the seventh installment in Bleeding Cool's first fiction serial by Adi Tantimedh and premier PUNISHER writer Steven Grant.
Debauched London media prat Alan Brond wants to find out how killed his archrival, the even-more-debauched critic Horace Pemfrey, and made it look like he did it in the public dual. Pemfrey had willed his vast fortune to Brond with the proviso that his vicious, grasping offspring can only get the money if they kill Brond first, setting an epic manhunt from which Brond cannot surely survive.
While fending off the first waves of heavily-armed Pemfreys, Brond finds himself the subject of a live reality TV show as he fights his way to survival. While searching for more clues at the London media watering hole The Harpo Club, Brond and his girlfriend Yvonne barely survive a booby-trapped landmine. When Yvonne, who had set up the reality show deal, appears to be seducing his publisher Robespierre Corby, a disgusted and paranoid Brond decides to walk out of the whole scene altogether and vanish into obscurity.
However, Brond finds Yvonne's estranged sister Lola waiting for him in his car. Lola, the lawyer who executed Pemfrey's will, proceeds to seduce Brond and they have sex before she seizes his gun aims it at his head.
He's not fast enough to stop her from pulling the trigger…
BROND ON THE RUN
By Adisakdi Tantimedh and Steven Grant
The explosion that echoed through my skull was in fact the click of the Widowmaker's hammer against an empty chamber. Her enthusiasm for wiping out the rest of her despicable brood had gotten the better of her, and in faking her orgasm, she had forgotten to reload.
I snatched the gun from her with one hand, and elbowed her in the face. A shriek of surprise escaped her lips as she bounced off the roof of the car. I planted my feet in her midsection and launched her upwards again. The force of my kick sent her crashing through the roof, shredding the flimsy, disposable canopy of the Jaguar. I assumed the BBC replacement Porsche was en route from White City, its professional driver having to endure all manners of checkpoints, security procedures and cavity searches required to drive into Central London these days.
Lola landed on the tarmac with a thud, failing to hit any of the soft, bloody corpses of her relatives. I somersaulted out of the car, mindful that surveillance cameras caught my flawless arc. I assumed the Drunken Crane stance the moment I landed. The disheveled Lola scrambled to her feet. The Gore-Tex vagina fell off from her crotch to reveal the unmistakable protuberance of an uncircumcised penis.
"Good thing we practised safe sex eh, Lola?" I chuckled. "Or should I say… *Lawrence*?"
"What's the matter?" he said. "Your precious masculinity compromised?"
"Not at all! I considered our nineteen hours of fucking to be Performance Art! It was done in the name of irony, sweetheart! My reputation as a critic, an aesthete and a bastard who's up for anything remains intact! Television personalities who flaunt their ambiguous sexuality are the new Big Thing! Primo ratings, here I come!"
"You shit!" Lola-Lawrence cried. "You knew all along!"
"Of course. Yvonne told me everything. The reason I didn't fuck you sooner was because there weren't cameras present. You'll never beat Yvonne at her game. Nobody does. Even I know that."
My taunt did its job, sent him into an uncontrollable rage as he charged me, right into the trajectory of my perfectly-timed crotch-kick. As he doubled over, I grabbed a fistful of his luxuriant blond hair and slammed his head repeated on the bonnet of the Jaguar. I barely dodged the poison-tipped dagger he flashed at me, which caused me to lose my grip as I jumped back.
"Come on, then!" He hissed through bloodied teeth. "One prick into another."
The bullets strafed Lola-Lawrence from pelvis to neck, robbing me of my plan to eviscerate and castrate him.
I turned and saw Yvonne stepping out of Harpo's in a fresh Versace Femme Fatale dress, the smoking Heckler & Koch machine pistol in her hand. She lowered the gun and glared at me.
"Please don't say 'I told you so.'" I said.
"Not another word." her voice commanded such vitriol that even my mouth went dry.
"I've been meaning to do this for years." she said, climbing into the Jaguar and revving up the engine.
She ran over Lola-Lawrence, then backed over her three times for good measure before the engine finally packed it in and the car stalled in a steaming heap. She got out and smoothed her hair for the cameras.
"I suppose that makes us even." I muttered.
"I was sucking poison out of Corby's wounds, you paranoid arsehole!" she said. "Typical you'd think there was something sexual going on. He's been impotent for years. He couldn't have got it up if I shot 20,000 volts and an truckload of Viagra up his prostate."
"So what were you doing during the last nineteen hours while I was out here, then?"
"Apart from assisting the ambulance men who had to sneak in the back way, I had to get on the blower to the Beeb and clear up the mess you created, you arsehole."
"You spoke to the Beeb?"
"Fiona in Contracts called me the moment you set up your ridiculous deal."
Damn. I might have remembered Fiona Luthbridge, Yvonne's mate from Cambridge, who fed her all the main dirt that went on in Aunty's corridors. That was how Yvonne kept her edge in the dog-stab-dog world of television production.
"This is how we salvage the situation. I spent three hours yesterday going over it with the lawyers. It'll be a joint co-production between the BBC and Channel Four, with PBS affiliates in America putting up some extra dosh. I had to pull some serious strings to get Sky in on it, too, since we need their satellite facilities to pull this off."
"Steady on, pull what off?"
"As of ten hours ago, BROND ON THE RUN premiered live on worldwide satellite. The pilot episode opened on your fuck-and-fire festival with my psychopathic hermaphrodite sibling."
Ah, stardom! I fell in love with Yvonne all over again. I took her in my manly, toned arms and kissed her.
"Look at this," she sniffed, glancing at the mountain of dead Pemfreys that littered Greek Street all the way from the Old Compton Street end up to the Square. "There's so many of them, they might as well rename this place 'Pemfrey Street'."
It was at that moment that the Porsche sent by the Beeb finally arrived. Its driver wore the standard BBC tracksuit with various corporate sponsorship logos emblazoned all over it.
"Mr. Brond, is it?" he said. "I'll need your signature on this form and the motor's all yours."
"My producer will handle the formalities," I said, mindful of one more precaution I had to take. "Rough drive up from White City, eh… Pemfrey?"
"Not too bad -" he said, the "sir" choked in his throat, his eyes widened in horror as he realised his carelessness.
I blew his head off before he even touched his gun.
"Where to now, star?" Yvonne could not keep the sarcastic sneer from her voice, bless her.
"Ministry of Defence, of course." I said, gunning the Porsche. "Time to have words with MI5."
End of Part 7
Making giant fists at lookitmoves@gmail.com
I've begun the official LOOK! IT MOVES! twitter feed. Follow me at http://twitter.com/lookitmoves for thoughts and snark on media and pop culture, stuff for future columns and stuff I may never spend a whole column writing about.
Look! It Moves! © Adisakdi Tantimedh
Brond on the Run © Adisakdi Tantimedh and Steven grant
---
---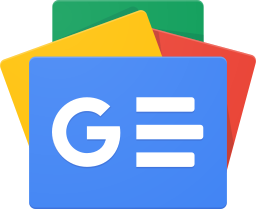 Stay up-to-date and support the site by following Bleeding Cool on Google News today!